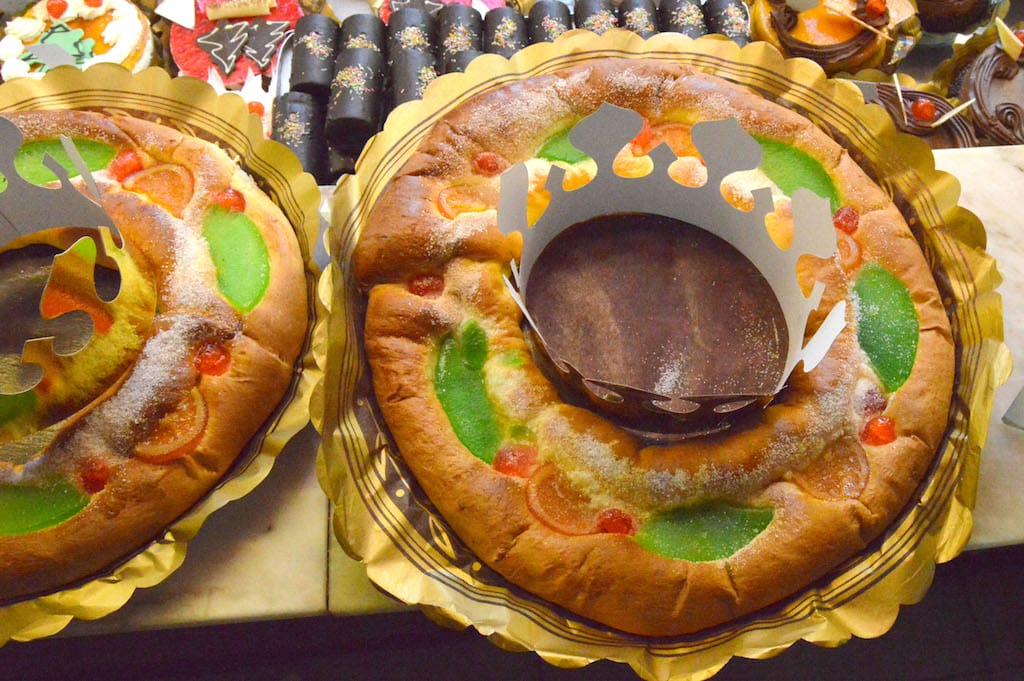 Barcelona
|
Barcelona --
Today is Día de Reyes (Kings' Day), also known as Epiphany, and in Catalonia, as in many places with Catholic traditions, we celebrate the Magis' visit to the baby Jesus with a
tortell de reis
(
roscón de reyes
in Spanish), or kings' cake.
Read more
Barcelona --
Today is Día de Reyes (Kings' Day), also known as Epiphany, and in Catalonia, as in many places with Catholic traditions, we celebrate the Magis' visit to the baby Jesus with a tortell de reis (roscón de reyes in Spanish), or kings' cake. Made of brioche and shaped like a crown, the cake is filled with marzipan made from marcona almonds, wonderfully fragrant with orange-flower water and studded with jewel-like candied fruit – such as orange, cherries, melon or quince – as well as pine nuts and sugar.
Most people purchase their tortell at a bakery and eat it for dessert at the end of their family lunch on Dia de Reis, as it's called in Catalan. The Gremi de Pastisseria de Barcelona, a Catalan association of professional bakers, estimates that some 1 million tortells will be eaten in Catalonia this year.
Read more