In 2009, we started reporting from a borderless urban zone we like to think of as the "Culinary Backstreets" because we believed that there were countless stories of a city's foodways that needed to be told. We wanted to focus on a more traditional side of urban culinary life – the workings of simple family-run restaurants, the masters passing their craft on to an apprentice, the banter of regulars gathered around an open table, the rhythm of a life committed to meatballs and nothing else. We were enthralled by all of the tiny epics we encountered while eating our way through the city and set out to share as many of them as we could. From the start, we vowed to go slow and collect these stories one-by-one, giving equal measure to the culinary side as the human element of the story. This way, we expected a deeper understanding of the city and its daily life to emerge with every bite. For us, it's never just about the best meatball in town; it's always about all of the meatballs.
We tell the stories of our subjects – unsung heroes who are sometimes forgotten or taken for granted at home – through weekly restaurant reviews published on CB, culinary walking tours, books, web design and smartphone applications. When we see the need, CB also acts as a fundraiser for causes connected to protecting and promoting traditional culinary culture.
By publishing the stories of our local heroes, visiting them on culinary tours, or directly fundraising for them when they are in need, we attempt to honor their work and their essential role in maintaining the fabric of the city. Our purpose is twofold. Yes, we want to get travelers to some good places to eat. But we also want to make sure that some of these spots and the artisans making food there find a new audience and get the recognition and support they deserve. They are holding back the tide of globalized sameness, which is not easy work – even if it's done unknowingly. But we believe that every meal counts and, with the help of our audience, they will add up. We are committed to their perseverance and hope that our modest efforts encourage them to keep at it.
Our work is also guided by a belief in:
Honest Tourism: The places where we eat and craftsmen that we feature on our culinary tours are all selected with this purpose in mind. We'd never accept a free lunch or consider a discount for our tour groups, because that would contradict our central goal, to support them. Nor do our guides receive any commissions from shopkeepers.
Honest Journalism: The same principal is applied to the publishing of stories. There are no sponsored posts or even advertising on CB. The writers and photographers are paid fairly for their work on stories that we all believe in.
The cities we are drawn to all have a culinary tradition of untold richness as well as a certain tension, be it political instability, the tug between East and West, the clash between modern and ancient identities, migration, rapid gentrification, bankruptcy, or a post-colonial hangover. Our decision to get started in a city is always the result of a trip filled with many meals where we are given in intimate view of that tension, right there on the table. By getting lost in this warren of independent food purveyors struggling to preserve or adapt tradition in fast-paced urban life, we start to discover the deep complexity and true flavor of the city.
At present, you'll find our regular dispatches from Istanbul, Athens, Barcelona, Shanghai, Mexico City, Tbilisi, Tokyo, Lisbon, Porto, Naples and Queens, NY. In the Elsewhere section, we feature one-off reports and small series from cities outside of our regular beat that we just couldn't resist.
Helping those unsung culinary heroes persevere requires first and foremost the telling of their stories. All of us working with Culinary Backstreets are storytellers in our own medium – writers, tour guides, photographers, coders and web developers. All of us work independently or as freelancers. That is the CB culture and we strive to create a refuge of independence in media and tourism, even if it's a small one.
CB's work was started in 2009 by Ansel Mullins and Yigal Schleifer as a humble food blog called Istanbul Eats. The following year we published a book of our reviews, now in its fifth edition. That year we also launched our first culinary walk in Istanbul, a route we are still using today.
In 2012, we realized that what we built in Istanbul was needed in other cities we knew and loved. We started CB that year with Athens, Barcelona, Mexico City and Shanghai as pioneering members of our network.
In 2013, we added Rio and also launched our iPhone application in Istanbul.
In 2015, Tokyo and Tbilisi came into the fold. That year we published mini-guides to Barcelona and Athens and also launched an iPhone application in those cities. Our Eatinerary service, which provides travelers with tailor-made culinary travel itineraries, was also launched in 2015.
In 2016, Lisbon – the latest city to kindle our curiosity – joined the CB network.
In 2017 we added Naples and Queens, NY – two places with very compelling stories to tell – to our roster and also published full-size eating guides to Athens and Barcelona.
In 2018, Porto joined the list of cities we cover.
Yigal, CB Co-founder and Editor in Chief
A co-founder of CB and of its predecessor, the blog Istanbul Eats, Yigal currently resides in Washington, DC. Between 2002 and 2010 he lived in Istanbul, where he worked as a correspondent for the Christian Science Monitor, Eurasianet and the English-language service of the German Press Agency (DPA).He is also one of the authors of the 2009 Fodor's guidebook to Turkey. Over the years he has worked for the New York Post, New York Times and Vanity Fair and written for various other publications, covering everything from Central Asian pipeline politics to New York's competitive eating circuit.
Ansel, CB Co-founder and Chief of Development
Ansel is a native Chicagoan, living in Istanbul since 2001. He is a co-founder of CB and of its predecessor, the blog Istanbul Eats. To support his writing habit, he has restored old homes, tended bar, sold mobile phones and taught physical education in a kindergarten. His writings have appeared in the New York Times, Saveur Magazine, Monocle, The Guardian and other publications. As CB's Istanbul bureau chief, he has appeared on Dangerous Grounds with Todd Carmichael, CBS Sunday Morning, and Rick Bayless' podcast, The Feed He assisted in the production of Anthony Bourdain: Parts Unknown. He appeared in a commercial for Yeni Raki, the national "spirit" of Turkey. He now spends most of his time working with the CB team to develop culinary activities.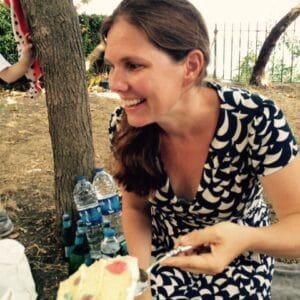 Madeleineroberts, Chief Operating Officer
Madeleine was born and raised in Buffalo, NY and left the cold weather behind to study chemical engineering in New Orleans. In a hardhat and boots, she worked at a chemical plant in Taft, Louisiana, before moving to Istanbul on a whim in 2001. That adventure has lasted 13 years, produced two children and a fast-paced career in management consulting. In 2015, she left her job as a consultant to join the CB family full-time where she manages operations.
Emma, Managing Editor
Emma is a writer and editor based in Milan, Italy, although a part of her is always missing Turkey, where she lived from 2008-2010 and 2012-2017. She writes about arts and culture, travel, and food and drink, and her work has appeared in BBC Travel, Cornucopia Magazine, Roads & Kingdoms, Hyperallergic and other publications. When she's not writing or working with others on their writing, she can be found reading books on Ottoman history or eating Italian cheeses.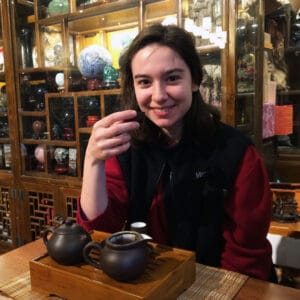 DeryaInal, CB Scheduling Manager
Derya, CB's scheduling manager, studied Political Science in the University of Chicago. A native of Turkey, she likes to eat and listen to the stories of food and the people who make it. She likes to think about where ingredients come from and why people use them; who in the family makes a dish different than the others and why; where recipes come from and how they are transformed as they travel, and how they stay the same.
Constantine, Athens Walk Leader
Constantine is a third generation Athenian. He studied nursing, acting and radio script writing. He started working as an actor at the tender age of 16, and later he moved on to become a radio host and a TV presenter on Mad TV (a Greek music channel). A natural entertainer with a smooth baritone, Constantine is also a student of his city with his finger on the pulse of the arts, culture and culinary scene. He loves cooking and reading books about health, food and music.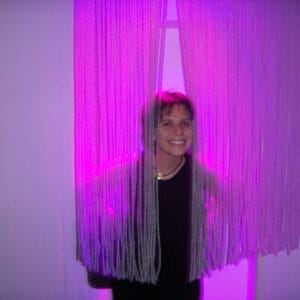 Kyriaki ("Kiki"), Athens Walk Leader
Kiki was born in Athens but she originally comes from the islands, Crete and Santorini. Her day job is at a desk, working as a travel editor for a major Greek newspaper, where she dreams of living those travel stories she edits. On the weekends, leading tours in the backstreets, she lives out those travel experiences and loves introducing guests to the charms of her city. She's an avid homecook with a journalistic instinct to research the dish, its history and also the life story of the people in the kitchen.
Benet, Barcelona Walk Leader & Graphic Designer
Born and raised in Roses, resident of Barcelona for the past decade, Benet has spent his entire life in Catalonia. When he is not cooking up one of his family's recipes, or leading a culinary tour in Barcelona, he is usually leading a life drawing lesson in his home in El Born. Benet lives for art, his home region and loves to share its beauty.
Cristina, Barcelona Walk Leader
Born in Buenos Aires, Argentina, Cristina travelled around the world while working for a multinational company. As a consequence, her life is filled with experiences of different colors and flavors. After living in United States and Germany, she relocated to Barcelona in 2010, where she studied Tourism and Cultural Heritage Management and got her sommelier certification. Now she dedicates herself to her passions: culture, art and the world of wine. Cristina works as a professional guide both in cultural and wine tourism, she collaborates with several wineries in Catalonia and organizes different type of wine tasting experiences.
Danny, Barcelona Walk Leader
Danny is a native New Yorker, born and bred in Manhattan and has been living in Spain since 2007. With a background cooking in some of New York City's finest restaurants, he traveled to Spain and after falling in love with this incredible country, he could not bring himself to leave. While he is passionate about all aspects of life in Spain, from history to the arts, above all else he is a die-hard foodie and oenophile, and loves to share his knowledge with visitors.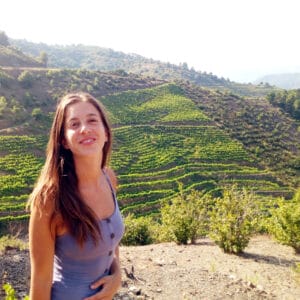 Irene, Barcelona Walk Leader
Native of Priorat, Catalonia's famed wine region, Irene was born into a family of proud Catalonian gastronomes where life revolved around the dinner table with a bottle of local Cariñena at it's center. While living in the UK, she worked in the restaurant industry with experiences from fine dining to food trucks. She's an avid traveler, cyclist and once drove a Nissan from Mongolia to Barcelona, where she has settled to continue her study of wine and gastronomy in the city so close to her heart.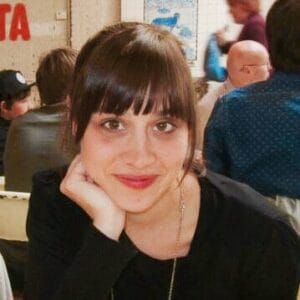 Laia, Barcelona Walk Leader
Born and raised in Catalonia, or better yet, in her mother's busy Catalan kitchen, Laia grew up on xató, salad with codfish, and sípia a la bruta, cuttlefish with potatoes, and escudella, a broth with meat and vegetables, that always means Christmas in Catalonia. Laia is at home in the tiny bodegas of El Born, the wineries of southern Catalonia and the neighborhood eateries of Gracia. As a professional guide passionate about her culture and cuisine, business is always pleasure.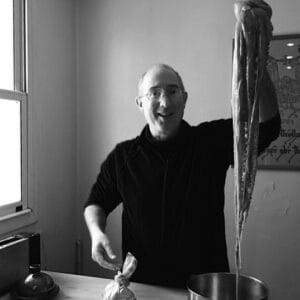 Nick, Barcelona Walk Leader
Originally from the U.K., Spain enchanted Nick more than 20 years ago and he hasn't left since. A professional guide focusing on Spanish culture and cuisine as well as trekking in the countryside, Nick has called the Gracia neighborhood of Barcelona home for the last 12 years. His mother tongue may be English but the Catalan and Spanish of his adopted home country flow naturally from him. When cooking, as is his passion, he is purely native Catalan.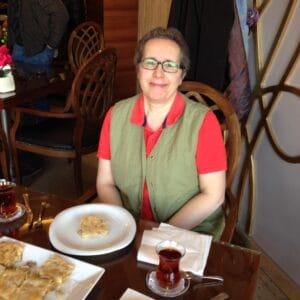 Filiz, Gaziantep Walk Leader
Gaziantep native Filiz grew up at her grandmother's elbow in the kitchen. Her most vivid childhood memories are of her grandmother managing a squadron of women for the family in a monthly bread-making ritual that fed a large extended family. Building on her personal passion for local culinary culture, Filiz guided cookbook writer Paula Wolfert during her research for her book, "The Cooking of the Eastern Mediterranean." Similarly, she has consulted and guided for the Culinary Institute of America, Conde Nast, New York Times and Saveur Magazine. She presented her own research on baklavaat the Food Symposium in Istanbul. She has also prepared the exhibitions in Gaziantep's Food Museum. An avid homecook, Filiz's favorite dish to cook and eat is the Gaziantep classic, pirpirim asi, a delicate stew of purslane.
Anna Maria, Istanbul Walk Leader
Born and raised in Istanbul's funky Beyoğlu district, Anna Maria has been exploring Istanbul's culinary backstreets all of her life. As a professional tour guide she's trained on the classic attractions but she'd rather wax about the charms of grilled liver kebab. When she is not leading culinary walks, Anna Maria unearths and translates forgotten manuscripts from old Istanbul from Greek to Turkish for a local publishing house.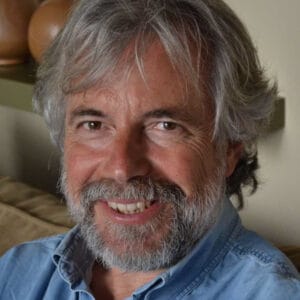 Benoit, Istanbul Walk Leader
Originally from Belgium, Benoit (a.k.a. Selim) has been living in the heart of Istanbul for more than twenty years. Though he was in the textile business for many years, he now focuses on guiding in Istanbul's backstreets and on long distance hikes throughout Turkey. His favorite dish is 'patlıcan dolması' (eggplant stuffed with rice and spices served as a cold starter), a typical dish of southwestern Turkey.
Esin, Istanbul Walk Leader
Esin was on her way up the corporate ladder, seven years into a marketing career for Toyota, when she realized that this was not the life for her. She longed for a slow glass of tea streets of Istanbul, family wedding feasts in her father's hometown of Kayseri, markets filled with fresh fish and produce in Alanya, where she grew up. She had to get out of that office job and that is just what she did to become a professional guide. Extensive world travel and a passion for her home country gives Esin a special point of view when leading tours on her favorite subject, Turkish cuisine. She's not so much a guide as your friend in town. In addition to Turkish and English, she speaks Japanese.
Gonca, Istanbul Walk Leader
Born in Hamburg, Gonca studied translation and interpretation in Turkey and Florence, Italy. A long career in as a professional guide has led her into every corner of Turkey, but now she sticks to the Backstreets of Istanbul. She lives on the Bosphorus, tends to her garden, cooks for her friends and takes care of her cats, a life she always dreamed of leading.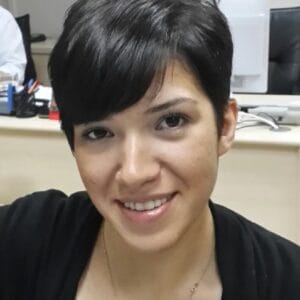 Katerina, Istanbul Walk Leader
Katerina was born in Istanbul to a family of Greek and Russian roots. Though she studied French language teaching and worked as a teacher for four years, she now focuses on another passion – guiding visitors through her home city, Istanbul. Her favorite dish is karnıyarık, fried eggplant, split in half lengthwise and filled with ground beef and vegetables.
Remziye, Istanbul Walk Leader
In the Turkish diaspora community in Germany where Remziye lived for decades, traditions were kept alive in the kitchen. The smell of melted butter and garlicky yogurt poured over fresh bread crusts summons strong memories of her childhood home in Eastern Turkey where they call this simple dish by its Kurdish name, targac. Remziye's passion for her culture and home country led her away from a career in textiles to a new life, in Istanbul as a professional guide and avid home cook.
Senem, Istanbul Walk Leader
Senem was born in Istanbul and raised in the nearby city of Bursa. After graduating from university, she spent almost a decade abroad, experiencing food and culture in many corners of the globe. She first had a scholarship in Florence, where she met her husband Giovanni, an engineer and a cook. She has also studied in Brazil, Mexico, and France. She traveled from Mexico to Patagonia by bus (which took one year!) and some of her other favorite trips include India, Thailand, Uzbekistan, Syria, and Jordan. With a mother of Greek and Bulgarian origin, a father of nomadic Turkic heritage, and an Italian husband, Senem is kind of like Turkish lentil soup – you think it's just made of lentils but discover there are many more ingredients inside!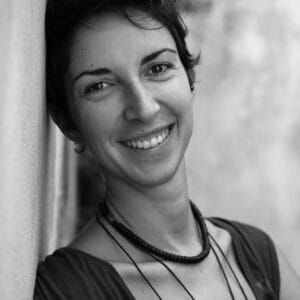 Angela, Lisbon Walk Leader
Born in the south of Brazil, Angela came to Lisbon to study visual anthropology, focusing specifically on the experience of migrants in Lisbon. Having fallen in love with the city, she hasn't left since. She is fascinated with the interconnections between Brazilian and Portuguese cultures, those existing in many aspects, food included, of course! Her favorite spot to take a coffee is Praça das Flores and neighborhood for a stroll, Graça.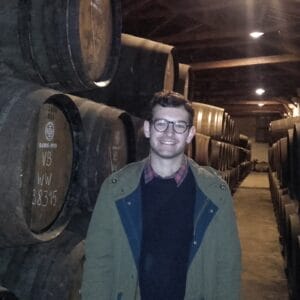 João, Lisbon Walk Leader
After finishing his studies in business management, João landed a job running Street Food events which led him all over europe, with a spatula in his hand. Settling back into his hometown Lisbon, he focused on his three greatest passions, urban studies, Portuguese winemaking and the Benfica soccer club. Nowadays, along with his own research, he's constantly experimenting with unusual wine pairings for good, old Portuguese home-cooking.
Kika, Lisbon Walk Leader
Born and raised in Lisbon, don't get Kika started about the city's charms- the light, tile-clad buildings, the history, the beaches and, of course, the food. A professional tour guide and talented home cook, Kika is a natural ambassador for her city's cuisine. When she's not leading tours in the backstreets, she's probably in one of her favorite pasteleria trying to satisfy her addiction to Portuguese pastries.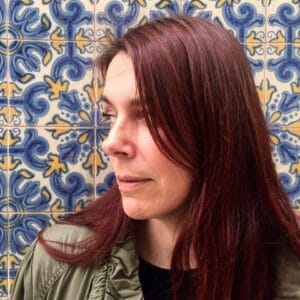 Lucy, Lisbon Walk Leader
Lucy is an illustrator and writer who fell in love with Portugal a long time ago. She is British and has lived in Portugal since the end of the last century. She is the author of "How Not To Starve in Portugal", co-author of "Eat Portugal" a guide to Portuguese eating, and co-producer of the bi-lingual podcast "Stories of Saudade and Other Things". When she's not drawing or writing, she's usually eating.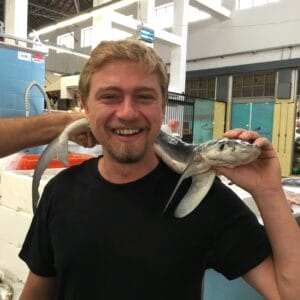 Martim, Lisbon Walk Leader
Martim, born in Lisbon and raised in the Chiado district, has been rambling in backstreet eateries since before he could reach the counter of the corner tasca. He got a bachelor in Law and worked as a lawyer for a few years, but recently decided to take a chance out of the corporate world. Passionate about the richness and history of the Portuguese gastronomy, Martim loves the Portuguese people's way of life and their deeply entrenched habit of spending long hours around a table with family and friends.
Ricardo, Mexico City, Walk Leader
Ricardo is a proud native of Mexico City and passionate ecological conservationist. In addition to leading tours, he heads up a project in Xochimilco which assists farmers working in this ancient agricultural territory. Over the past decade, he has built a close relationship with the farming community and gained an intimate knowledge of the inner workings of this fascinating site.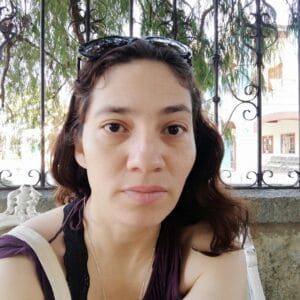 Elizabeth, Mexico City Walk Leader
Born and raised in Mexico City, Liz brings her experience as a journalist, passionate eater and home-cook to the Culinary Backstreets team. Living for years in the Centro Historico, she gained intimate knowledge and personal relationships throughout the iconic markets, taco stands and cantina of the city. She loves cats, studying languages, writing fiction and most of all, exploring the backstreets of her city. Not a picky eater, Liz says, "Si se arrastra, corre, camina o vuela, a la cazuela." (If it crawls, runs, walks or flies, in the pot it goes).
Chiara, Walk Leader
Sicily-born Chiara moved to Naples in order to attend the Oriental Languages University and fell hard for the unique city. As a professional guide, Chiara finds her work to be the perfect expression of all her interests such as art, archeology, history, culture, food, communication; in one word, her passion for her city.
Silvia, Naples Walk Leader
Born and bred in the historic Spanish Quarter of Naples, Silvia is at home in the beautiful chaos that is Neopolitan daily life.Her daily ritual involves wandering the food markets seeking inspiration for the night's meal, getting lost in the narrow alleys along the way and then finally, cooking with recipes handed down through generations of her family. She's a bit superstitious, a great storyteller and became a professional tour guide to show visitors the backstreets they might otherwise have missed. She was born at home in the historical quartier from a Neapolitan family and she still lives there. Naples is absolutely among the things she loves most of her life with theater, poetry, song and photography. She feels totally integrated in her city. She loves to cook, to walk around the markets and to get lost in the small streets. She is very superstitious like all the Neapolitans and she loves to tell stories.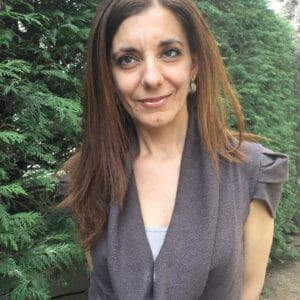 Sonia, Walk Leader
Born and raised in Naples, Sonia studied art history, archaeology and Oriental languages before working for years as a schoolteacher. Eventually, her true passion- frescoed churches, incredibly rich archaeological sites, the cuisine and street life of Naples- led her out of the classroom and into the streets. Now, as a professional guide, Sonia gets to spend all of her time with her beloved subjects. Sonia is eager to challenge contemporary stereotypes of Naples by showing off the city's classical beauty, hospitality and unique cuisine.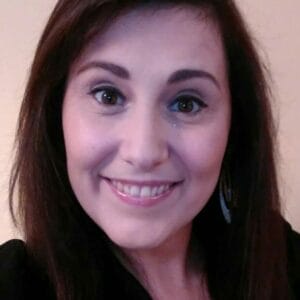 Carine, Porto Walk Leader
Native of Porto, Carine was raised in Paris where her father worked as a chef and exposed his children to the world of gastronomy. Her childhood home was filled with foie gras and French charcuterie, but her mother's cooking was fully Portuguese comfort food- Porto style tripe, blood-thickened chicken stew, and, of course, codfish. As a teenager Carine moved back to Portugal, studied tourism and become a guide in the Port Wine cellars of Porto. There she dug deep into the city's wine and food culture, rediscovering dishes from her past and witnessing the birth of new culinary traditions. She loves her city and will never say no to a plate of tournedos with port wine sauce.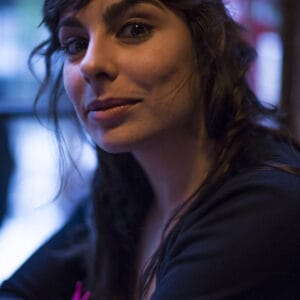 Vanessa, Porto Experience Designer and Contributor
Vanessa Rodrigues is a story hunter- a journalist, documentarian and researcher- but her first love is travel. She's from Porto, but lived in São Paulo, Rio, Amazonia, Amman and now she's considering a move Mozambique. So if you open her kitchen's cupboards it's quite probable you'll will find tapioca, next to cardamom, curry, Portuguese wine, coconut milk, cans of tuna and cavala.
Courtney, Rio de Janeiro Walk Leader
Courtney is an artist and anthropologist who has lived in Rio de Janeiro since 2013. She worked as a political organizer for three years and now focuses exclusively on her dancing and independent projects. Courtney loves public festivals and cultural event, especially those where delicious food can be found.
Horacio, Rio de Janeiro Walk Leader
Horácio is a folk culture enthusiast who is very curious about food and it's ethnographic roots. Working as a performing artist worldwide, he has had many interesting food experiences: from sharing a manioc breakfast with indigenous people in rural Brazil to eating an exotic fermented fish in Sweden. Deeply involved in Rio's cultural life, he believes that food gives us a great opportunity to connect with the essence of the city, its people and its history.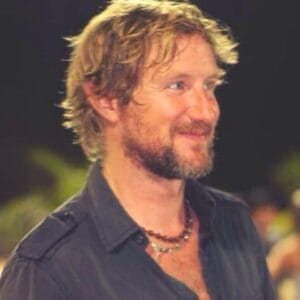 Paxton, Rio de Janeiro Walk Leader
Paxton is a cameraman, filmmaker, and photojournalist currently developing a feature film project with community members from Morro dos Prazeres, a favela in Rio de Janeiro, Brazil. Pacified is about an unlikely friendship between a tough little girl and an ex-trafficker, and will be cast and filmed in Prazeres, where Paxton has been living for the past year. Paxton has worked and traveled in Central Asia, the Middle East, South America, and the Caribbean. In addition to exploring new cultures through the lens, Paxton loves to do so through local food culture.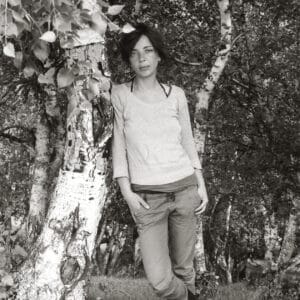 Kristo, Tbilisi Walk Leader
Kristo, a native Georgian, studied art in Amsterdam, managed one of Amsterdam's oldest jazz club but always yearned to live back in her hometown of Tbilisi until she couldn't stand it anymore. As a member of the young creative class recreating the city these days, she focused on the cuisine and launched a restaurant concentrated on organic products from villages and local farmers, supporting them by organizing weekly farmers market. As the restaurant thrives, Kristo lends her passion for the city and its unique life by leading tours in the backstreets. Her hobby is wandering in old town neighborhoods and collecting forgotten flavors from around Georgia.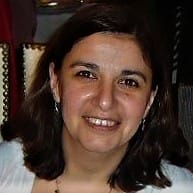 MakaS, Tbilisi Walk Leader
Guide for Tbilisi and surrounding areas, is a native Georgian, historian and Culinary Backstreets Guide. After more than a decade working in non-governmental organizations, Maka returned to her love of cooking and decided to become a professional guide focusing on Georgian cuisine and history. From the peaks of the Caucasus down to the shore of the Black Sea, Maka knows what to eat where, how to make it and the meaning behind it. Maka is also a founder of the knitted clothing brand "Mash-Mash Handmade."
Tamar, Tbilisi Walk Leader
Tamar is a journalist, essayist, food blogger, culinary researcher, lecturer with a husband and two sons. She has millions of things and diverse spheres of interests to handle, but since she can't get enough, she joined our wonderful team to guide people throughout the city. When not acquiring new hobbies and not taking care of her family, Tamar works for INDIGO - 120-page magazine on culture, arts, people, new ideas, travels and such, which she founded with her colleagues and friends. Once a week, she has a course of Creative Writing at the local University GIPA with second year students in the audio-visual department. She often writes about food and new restaurants for INDIGO and also runs different food-related projects with my friends. Currently, she is involved in a project of translating author Zadie Smith into Georgian.
Dennis, Tokyo Walk Leader
Born and raised in Pennsylvania, Dennis backpacked around Asia for over a year before deciding to settle in Japan. He spent 4 years living in the beautiful countryside near Mt. Fuji working at school for blind children before settling in Tokyo and starting a family. He is a fan of all Japanese cuisine but especially loves home-cooked Japanese meals and is constantly searching out the best mom-and-pop restaurants across Japan, some of which have become his family away from home.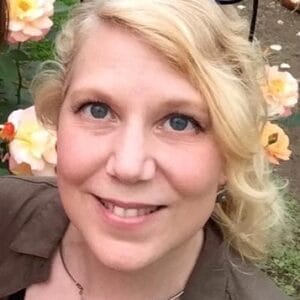 Kelly, Walk Leader
Hailing from a family of lumberjacks in Northern Ontario, Canada, Kelly has called Tokyo home for more than 25 years. A huge foodie and Japanese sake fan, she is also an avid hiker and outdoor photographer who has been on many off-the-beaten-track pilgrimages in Japan. With her favourite place as a home base, she has travelled to more than 40 countries, studying food, drink, language, and culture with an unwavering passion. She has several careers under her belt, including working as an ESL instructor, international art coordinator, children's entertainer, voice actor, and financial editor in the Tokyo stock market. She is excited to be showcasing her beloved city and the spectacular culinary offerings of Japan to visitors.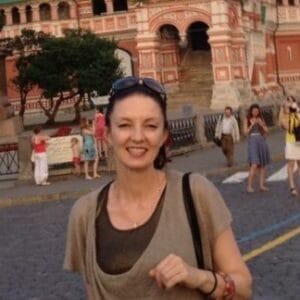 Mairi, Walk Team Leader
Born in the gorgeous wine region of Hawkes Bay New Zealand Mairi has spent most of her adult life living in Tokyo. Originally moving to Tokyo to study a degree in Japanese language and history she only planned to stay a few years. 25 years and two degrees later she is still constantly fascinated by this amazingly vibrant city. She has worked for many years in live theater and event planning and production and is a keen traveler having visited nearly 50 countries. Having a deep interest in food and especially the relationship between the Japanese diet and their extremely long life span, she has recently completed an online nutrition course from Cornell University.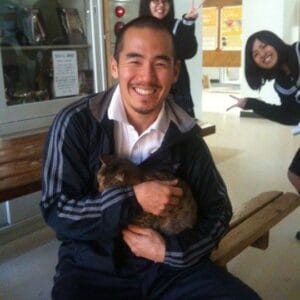 Miki, Tokyo Walk Leader
Born in the United States to Japanese parents who immigrated to the US in the 70's, Miki has been around gourmet food his whole life, as his father was a French and Japanese gourmet chef. After graduating from university in Minnesota, he moved to Japan to teach high school English in Yamanashi and Okinawa for five years. Currently, Miki is studying toward a master's degree in Global Studies in Tokyo; however, prior to coming back to Japan, he lived in Chiang Mai, Thailand as a Buddhist monk for one year. Because of his father's influence, Miki has a love for all kinds of cuisine, but Japanese food holds a special place in his heart (or belly).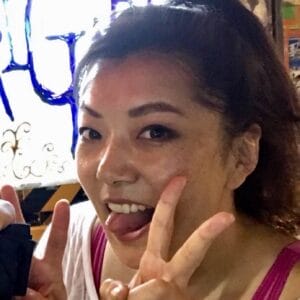 Keilene, Tokyo Walk Leader
Made in Japan but assembled around the globe, having to constantly relocate for her father's tourism business, Keilene's mother combined and improvised with the available ingredients for Japanese recipes. These were the fusion dishes that were on the table growing up bicultural and of Japanese descent and created a bond to her home country, Japan. After her studies at Parson's, Keilene decided to leave the US to pursue a career in fashion in Tokyo. She soon rediscovered the deep culinary heritage of her birth city of Tokyo and her own passion for exploring it. These days you'll find her elbowed up to her favorite sushi bar, slurping down a bowl of noodles or leading culinary walks in the backstreets of Tokyo.