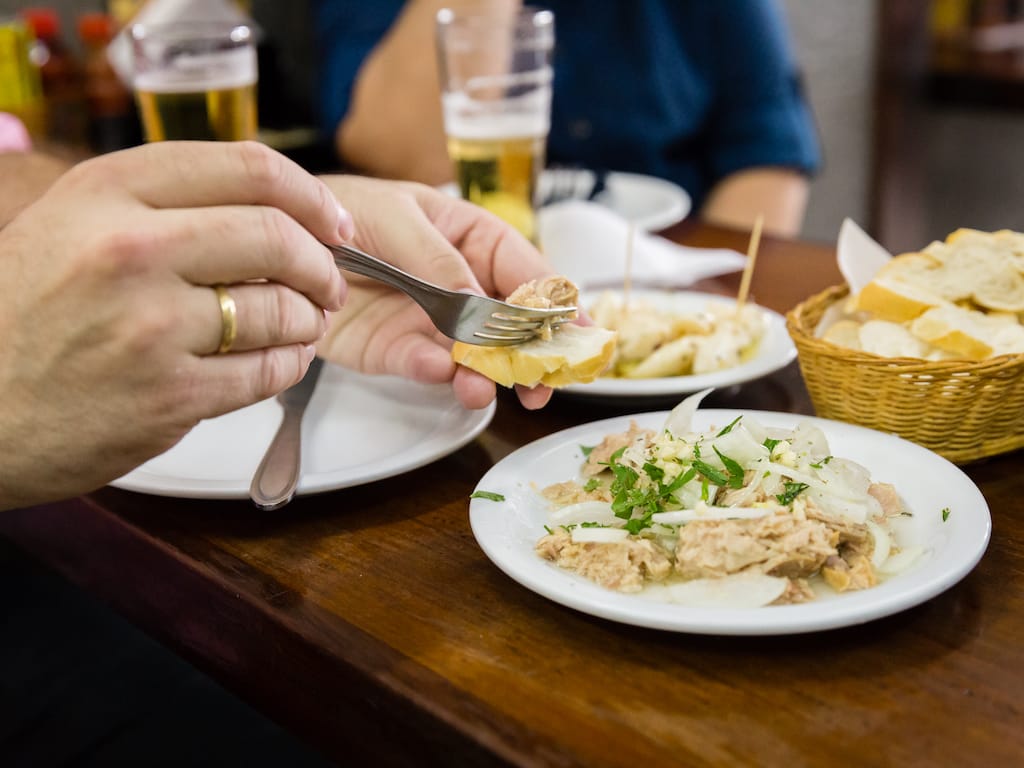 Rio
Adega Pérola, a bar that sticks close to its Iberian roots, offers more than 50 types of tapas from both land and sea. One of the best is the fresh tuna marinated in olive oil and served with onions, best eaten with your hands.
Rio
| By
Culinary Backstreets
By Culinary Backstreets
Rio
Delicious Amazonian food is just one element of our truly adventurous walk in the artsy, hillside Rio de Janeiro neighborhood of Santa Teresa.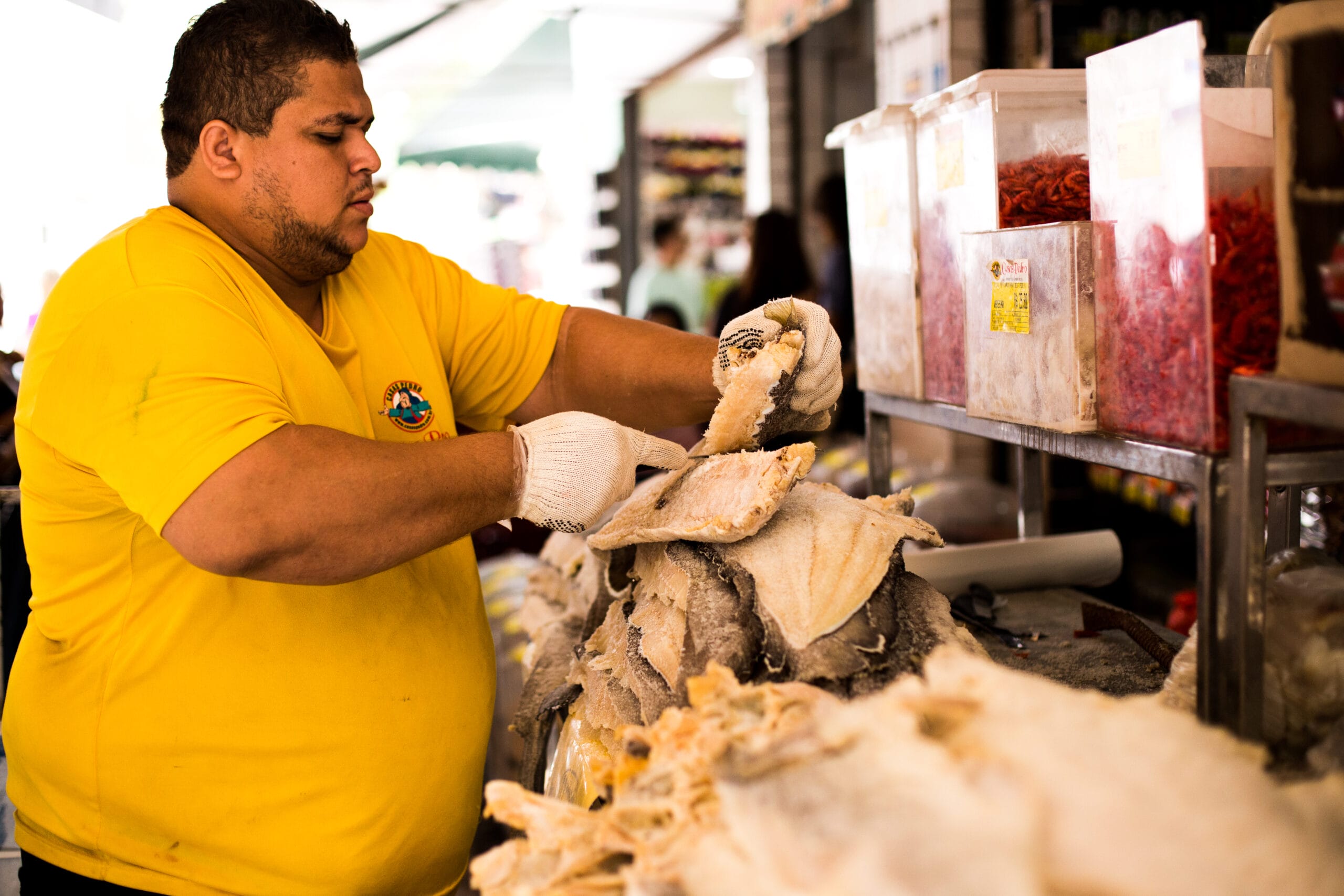 Rio
An employee of the popular bulk goods seller Casas Pedro slices up a bacalhau, a codfish beloved by Brazilians and a keen Portuguese culinary influence.