Athens
| By
Culinary Backstreets
By Culinary Backstreets
Athens
This delicious plate of pork souvlaki is from Paradosiako, an Athens favorite of ours in the heart of Plaka. One may encounter such a delicacy on our walk through the area.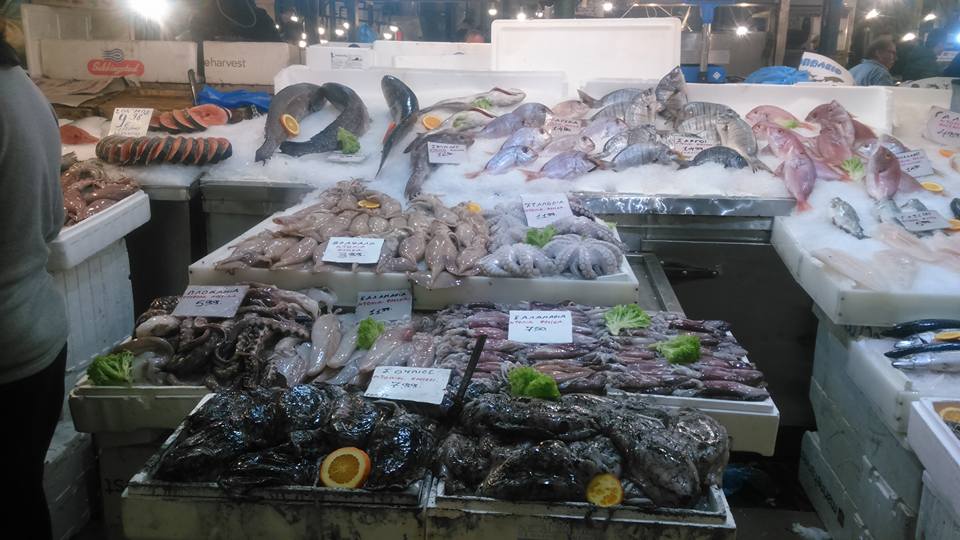 Athens
A wide variety of reasonably priced fresh fish, shellfish, crabs and kalamari for the customers to choose at the Athens Municipal Market, a stop on our Culinary Secrets of Downtown Athens walk.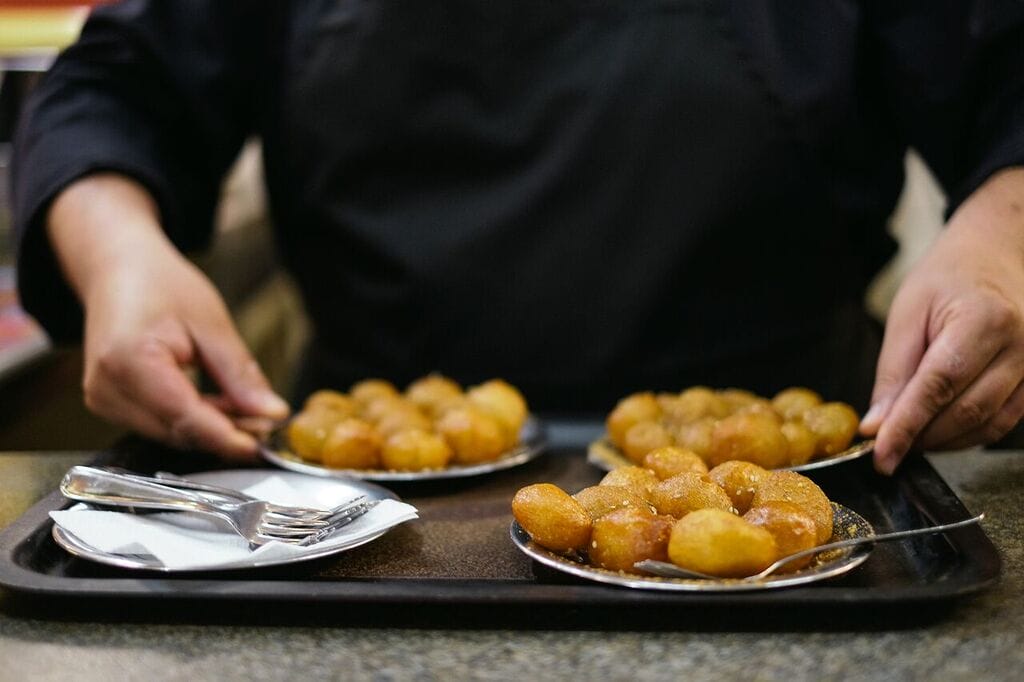 Athens
Loukomades, a Greek predecessor to the donut that was awarded to winners during the Ancient Olympic games! Victory is sweet, and can be found on our walk through Downtown Athens.