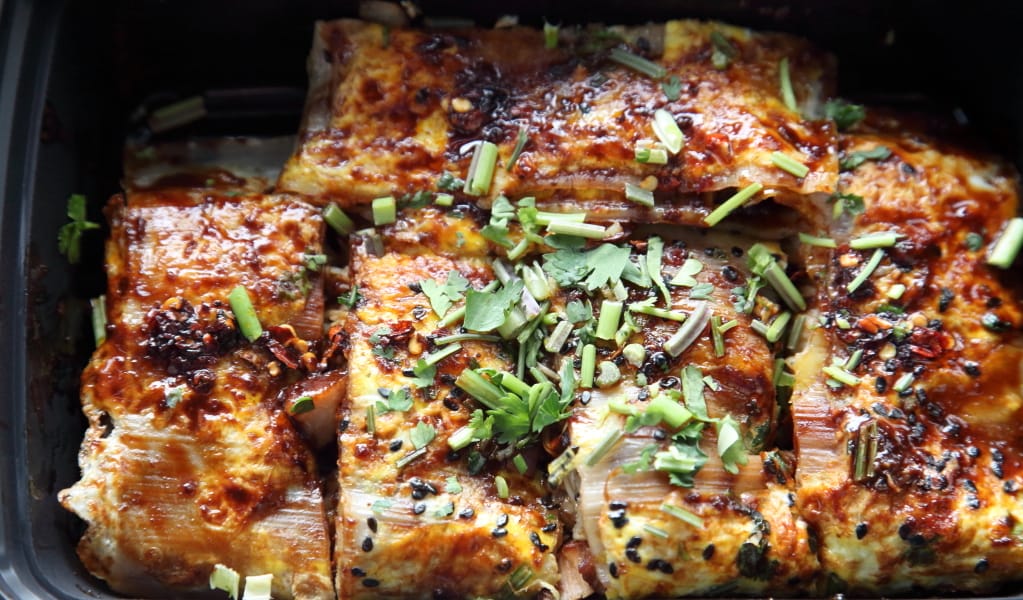 Queens
|
Queens
-- New York City has many Chinatowns; how many is a matter for dispute. While the oldest and most famous is in Manhattan, southern Brooklyn now boasts two such neighborhoods – or maybe three, depending on who's counting. Without a doubt, however, the city's largest and fastest-changing Chinatown surrounds the eastern terminus of the 7 train in Flushing, Queens. One measure of Flushing's vibrancy is the variety of spoken languages. Flushing is home to speakers of Mandarin, Shanghainese, Fujianese, Cantonese, Taiwanese and many other Chinese languages and dialects. The neighborhoods immediately to the east are densely populated with Korean speakers; in much smaller numbers, we also find speakers of other East, South and Southeast Asian languages. Another measure is the variety of businesses that communicate in these languages. Like any true Chinatown – as opposed to a cluster of restaurants catering largely to tourists – Flushing is well-furnished with pharmacies and banks, eyeglass shops and legal offices, beauty salons and laundromats, and all the other businesses, large and small, that cater to the daily needs of the community. Yes, Flushing also offers countless restaurants – we couldn't begin to tell you how many we've visited – but for a Flushing resident who's running errands, often there's time for no more than a light bite or two. Although we don't live in Flushing ourselves, we've discovered that snacks are a great way to get a taste of the neighborhood while on the go. Here are a few of our many favorites.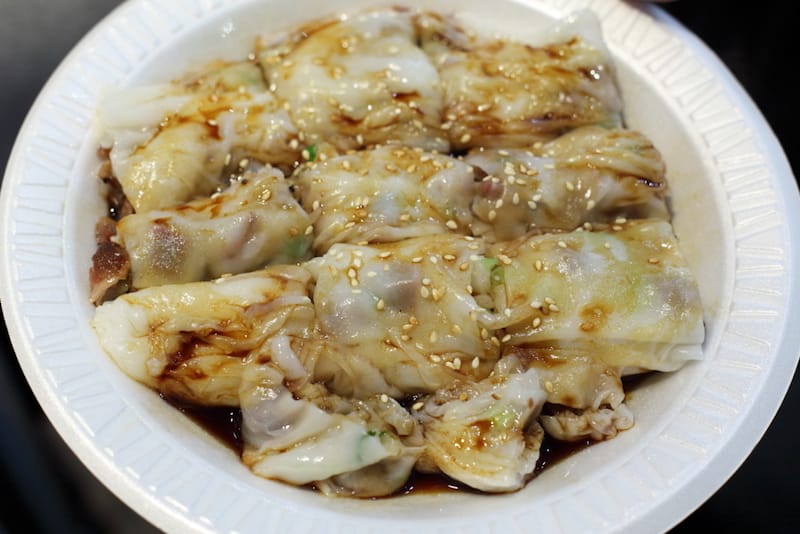 The namesake of
Joe's Steam Rice Roll
is
cheung fun
, a common sight at dim sum spots in every Chinatown. These steamed sheets of rice-flour batter, typically served in batches of three, are folded over fillings such as beef, pork, shrimp or vegetables, then dressed with soy sauce. Thin to the point of translucence, the rice rolls hint at their contents even before they're sliced for easy nibbling. What's uncommon about Joe's cheung fun is the texture. While many other restaurants employ an electric grinder, Joe's grinds the rice for its batter in its own imported stone mill; we can see it beyond the counter, when we step up to place our order. Almost certainly the process is more cumbersome and time-consuming, but Joe's rice rolls couldn't be more silky.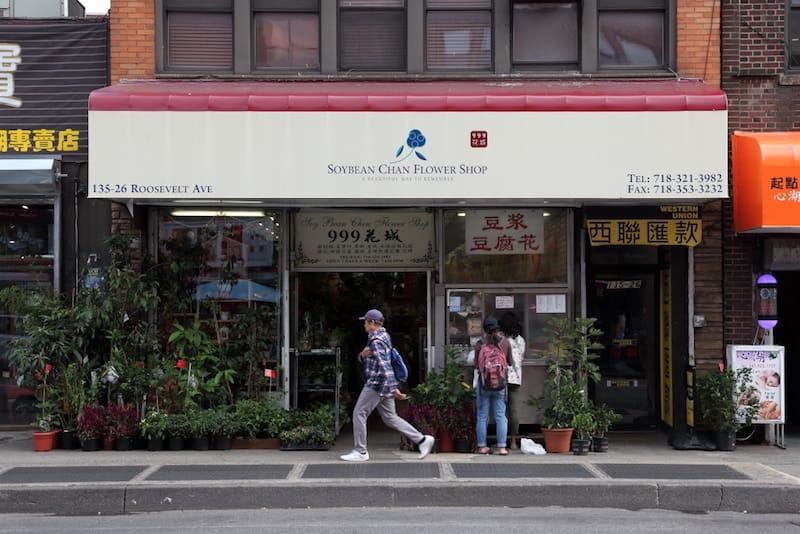 From across the avenue, the
Soy Bean Chan Flower Shop
resembles nothing other than, well, a flower shop. It is, in fact, an oasis of greenery just steps from the subway exit and a bus lane. But a kiosk to the right of the entrance, open to the sidewalk, offers a different sort of refreshment: soy bean curd. It goes by many other names, among them tofu pudding, soy custard (despite the lack of egg) and
doufu hua
– literally, and fittingly, "bean curd flower." The genesis of that last name might be the loose consistency and blossom-like appearance of the soft tofu once we shovel into its center with a spoon. Bland itself, the soy bean curd takes kindly to a savory topping of chile pepper, cilantro, scallion and (we believe) baby shrimp, or to one of several sweet variations. We favor the classic gingery syrup. Like the savory sauce, it quickly insinuates itself throughout.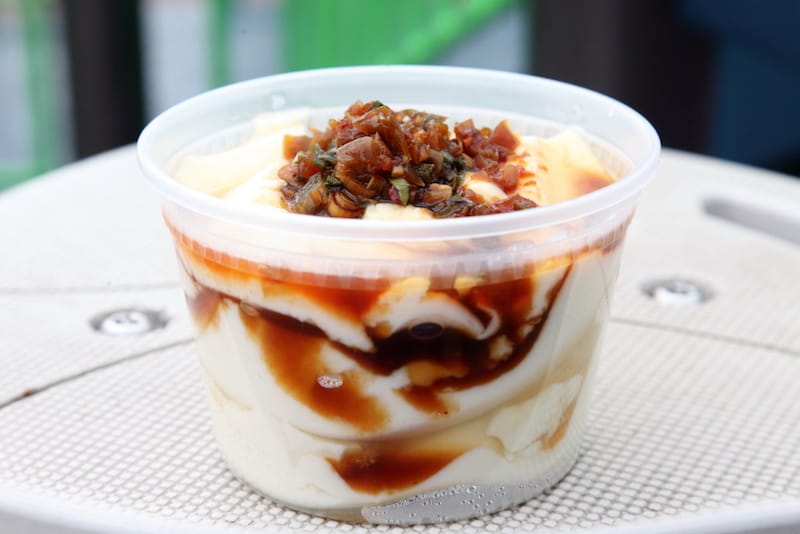 On the occasions when we seek out the even greener spaces of the Queens Botanical Garden, a 15-minute walk down Main St., invariably we walk a few minutes more to
Yeh's Bakery.
This Taiwanese shop turns out curry puffs and scallion buns, moon cakes and egg tarts, and sponge cakes flavored with vanilla, strawberry, green tea or a rainbow of all three.
Yes, Flushing also offers countless restaurants – we couldn't begin to tell you how many we've visited – but for a Flushing resident who's running errands, often there's time for no more than a light bite or two.
By acclamation, however, the crowd favorite is what the bakery calls 波士頓派: Bōshìdùn pài. Although it lacks the chocolate frosting integral to a classic Boston cream pie, the sponge cake and cream filling could hardly be improved. A single slice is almost impossibly light, and it seems to disappear impossibly fast. We're not surprised to learn that Yeh's sells whole cream pies, too.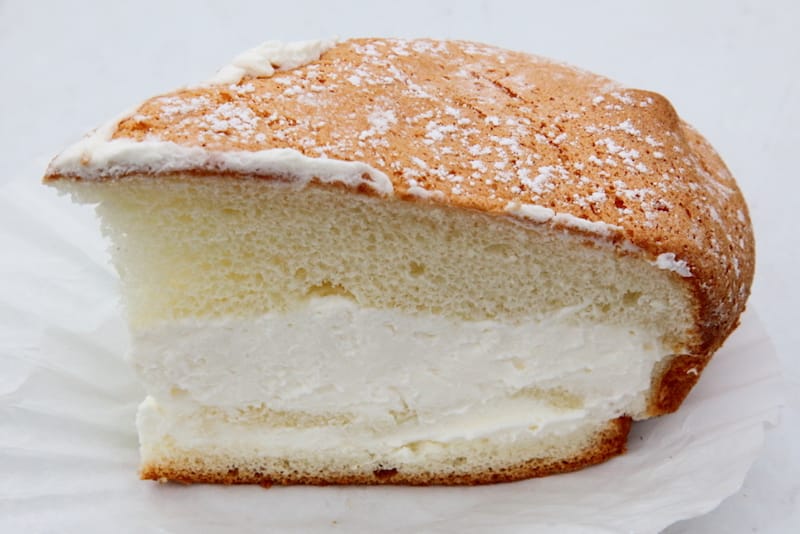 At first glance the roasted cold noodles at
Followsoshi
look nothing like noodles (nor, when served, are they cold). Rather, they resemble the eggy stuffed crepe called
jian bing
, which this tiny kitchen also prepares, and which are a breakfast favorite in the previous home of the fellow at the griddle: Tianjin, in northern China. For both jian bing and roasted cold noodles, the dressings, including chile oil, sesame seeds and cilantro, are very similar, as is the litany of possible fillings. We're fond of braised pork. Roasted cold noodles, however, dispense with the jian bing's fragile crepe in favor of stiff, striated sheets of noodle. These are sturdy enough to be sliced into manageable, sharable pieces, and to be clasped between chopsticks, without immediately falling apart. The texture of the cooked noodles is chewy, verging on al dente; the striations corral a little chile oil in every bite.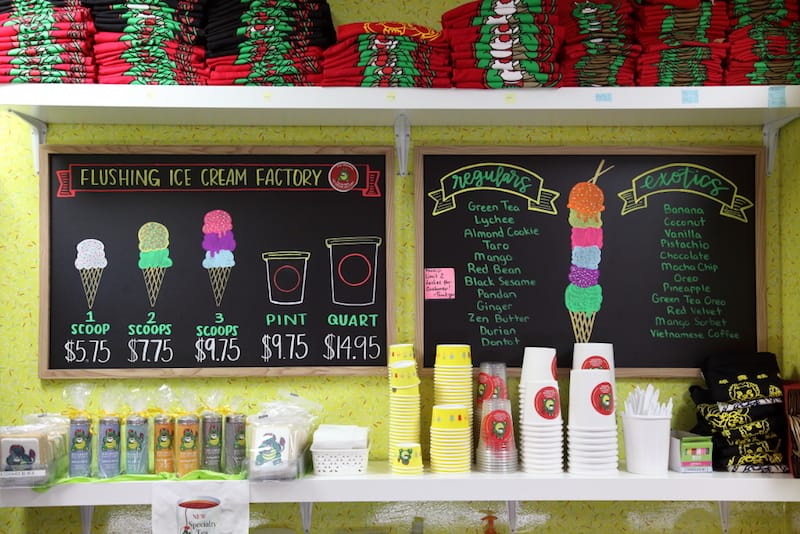 Vanilla, chocolate and strawberry are three of the "exotic" flavors typically on hand at the
Flushing Ice Cream Factory.
Just as at its more established sibling, the Chinatown Ice Cream Factory in Manhattan, the "regular" flavors include the triumvirate of green tea, red bean and ginger, as well as mysteriously herbal pandan, intense black sesame and
don tot
– that is, egg tart. If we weren't already fond of durian – the notoriously pungent "king of fruits," as it's been crowned in many countries of Southeast Asia – Flushing Ice Cream Factory would provide a gentle introduction. The aroma of the shop's durian ice cream, while lush, is not so overpowering that our friends shy away. Frankly, however, we prefer a flavor that's truer to its inspiration: almond cookie. Better still, it's a cookie that never crumbles. If you want to further explore Flushing,
join us
on our walk through New York City's largest Chinatown.