---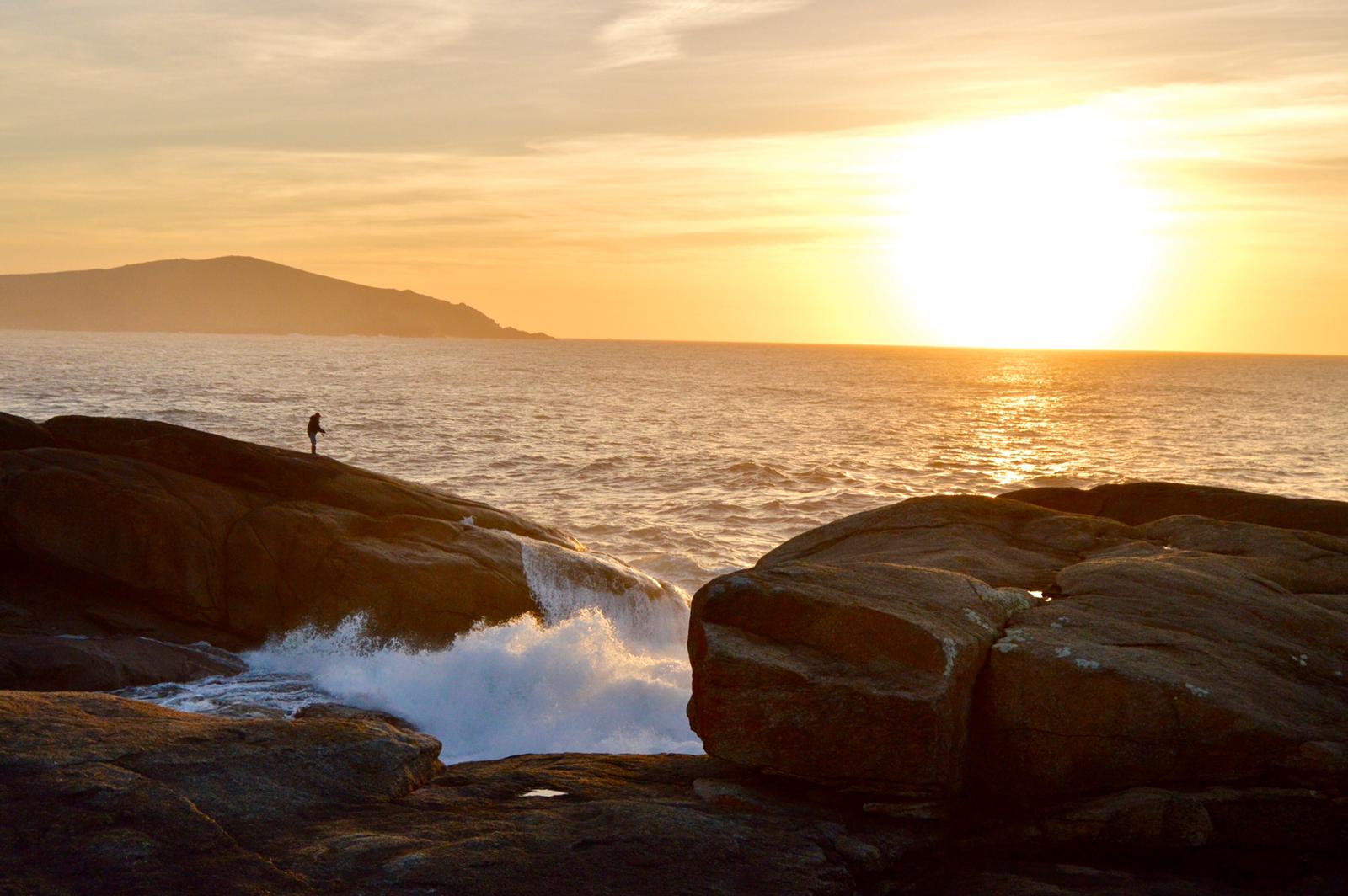 "Very fulfilling and enriching off-the-beaten track experience of Spain for those who have already seen the bucket list attractions and are ready for a deep dive into a less known part of the country. The cultural exposure is extremely meaningful and the hospitality of our Spanish hosts overwhelming in its warmth and generosity."
OVERVIEW
On this week-long seafood pilgrimage, we'll delve deep into the world of barnacle hunters, oyster fisherman, lobster trap builders, razor clam-diggers, and net menders, along with the local chefs who are harnessing the incredible offerings of their coast, transforming Galician cuisine into something new and exciting. Though our focus will be seafood and the traditional artisans along this coast, we'll be exploring all facets of Galician identity – history, folklore, architecture, music, language, and religion – and gaining a deeper understanding of its unbreakable bond with the sea.
The Romans once considered Galicia, the rugged coastal region of northwestern Spain, the end of the world. Today, it remains one of Europe's least-explored corners. The region's Celtic heritage, seafaring tradition, and language – closer to Portuguese than Spanish – all contribute to a distinct Galician identity. Here, still-working fishing villages, monasteries, lighthouses, and ancient settlements punctuate panoramic views of the sea. For most visitors, the region's allure is the pilgrimage route to Santiago de Compostela, the resting place and shrine of St. James, but it's the seafood bounty of the Galician coast that has put it on the culinary map.
HIGHLIGHTS
Agricultural visits
Visit winemakers, join clam diggers and meet seafood hunters, learning the distinct process of their work and how they struggle to preserve it.
Short scenic hikes
Take in the best of the wild coastline and historic Way of St. James with short scenic hikes.
Hands-on demonstrations
Join Michelin starred chefs in the kitchen for the secrets of their amazing menu.
Tour historic sites
Get an inside view of Galician heritage, from pre-Roman Celtic settlements to one of the holiest Cathedrals in the Catholic world.
ITINERARY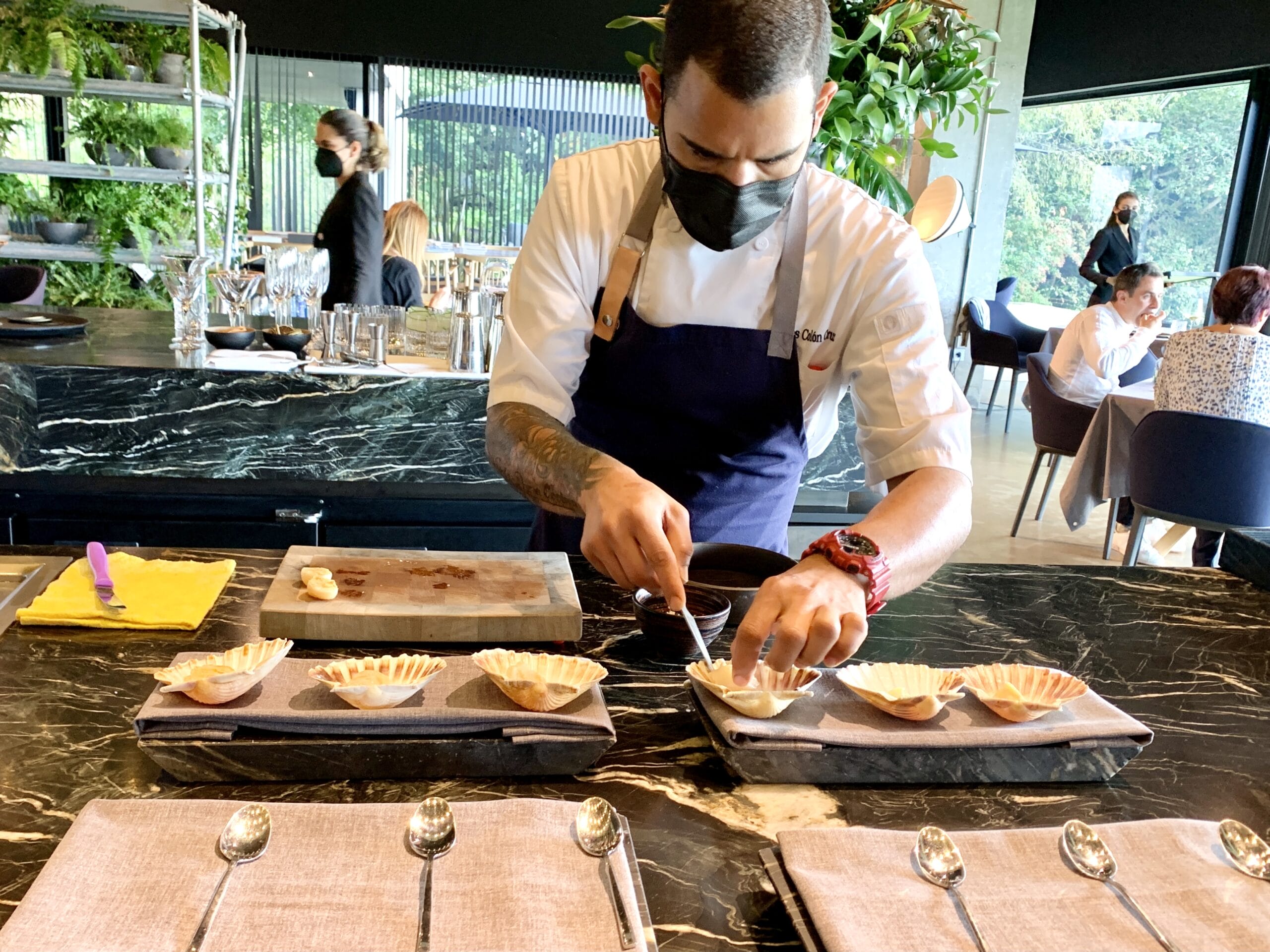 ADDITIONAL INFORMATION
Pricing and Accommodation

The total cost of this trip is $3,450 in 2023 and $4,000 in 2024 (an additional day is added to the itinerary). For travelers wishing to have single accommodations during the trip, an additional $550 will be due at the time of the final payment. A $500 non-refundable deposit per traveler is required to secure space on the trip. The balance is due 90 days prior to the start of the trip.

Activity Level

Travelers should feel comfortable walking three to five miles each day and remaining on their feet for long periods of time. Be prepared to roll up your sleeves and get hands-on during a couple cooking workshops.

Arrival and Departure

Note that the trip begins in Vigo and ends in Santiago de Compostela. Vigo's Peinador Airport has direct connections to Madrid, Barcelona, London, Paris, Lisbon, and other nearby cities, while its Guixar Railway Station has connections to Madrid, Barcelona, Bilbao, Porto, and more. We recommend that you arrive in Vigo by 3 p.m. on Day 1 and depart from Santiago de Compostela anytime on Day 7. If you'd like to extend your stay on either end, we're happy to arrange extra nights and provide suggestions for things to do and see on your own.

Inclusions

• Six nights of accommodation in a boutique hotel.
• Two talented local guides to accompany you throughout the trip.
• All meals, drinks and transportation during the trip, including in a private coach.
• All activities and events as mentioned in the itinerary.
• A hungry group of Culinary Backstreets travelers, excited to explore all that Galicia has to offer!

Exclusions

• Transportation and flights to Vigo and from Santiago de Compostela. Note that the trip begins and ends in different locations.
• Additional meals, drinks and personal expenses outside of Culinary Backstreets offerings.
• If applicable, applying for an Spanish visa (not required for U.S. citizens).
• Travel insurance (recommended).

Dietary Restrictions

Due to the region's seafood traditions, there will be a number of meals during the trip that are exclusively shellfish, and which won't have vegetarian substitutes. While most of our trips can generally cater to vegetarian and vegan diets, this culinary itinerary has more limited options. If you are neither a pescatarians nor omnivore, it will be hard to fully participate in this trip.
Itineraries and daily schedules are subject to change. We expect to do everything listed in the itinerary, though the order may be rearranged based on weather or other local conditions.

Our Commitment to Safety and Sustainability

We have reinforced our commitment to sustainability and safety with new guidelines to assure maximum safety of our guests on our trips while maintaining the quality of the experience. All of our experiences are designed to have minimal impact on the community and environment. For more details on our precautions, read here. Our cancellation policy is extremely flexible to deal with changes in travel plans.
Testimonials
"Very fulfilling and enriching off-the-beaten track experience of Spain for those who have already seen the bucket list attractions and are ready for a deep dive into a less known part of the country. The cultural exposure is extremely meaningful and the hospitality of our Spanish hosts overwhelming in its warmth and generosity."
---
"The things we saw, the things we ate were all so amazing! We were pampered beyond anything I've experienced in a land based trip. The guides were smart, funny and caring. "
---
"If you love seafood and scenery, and are an adventurous eater – this trip is for you!"
---