---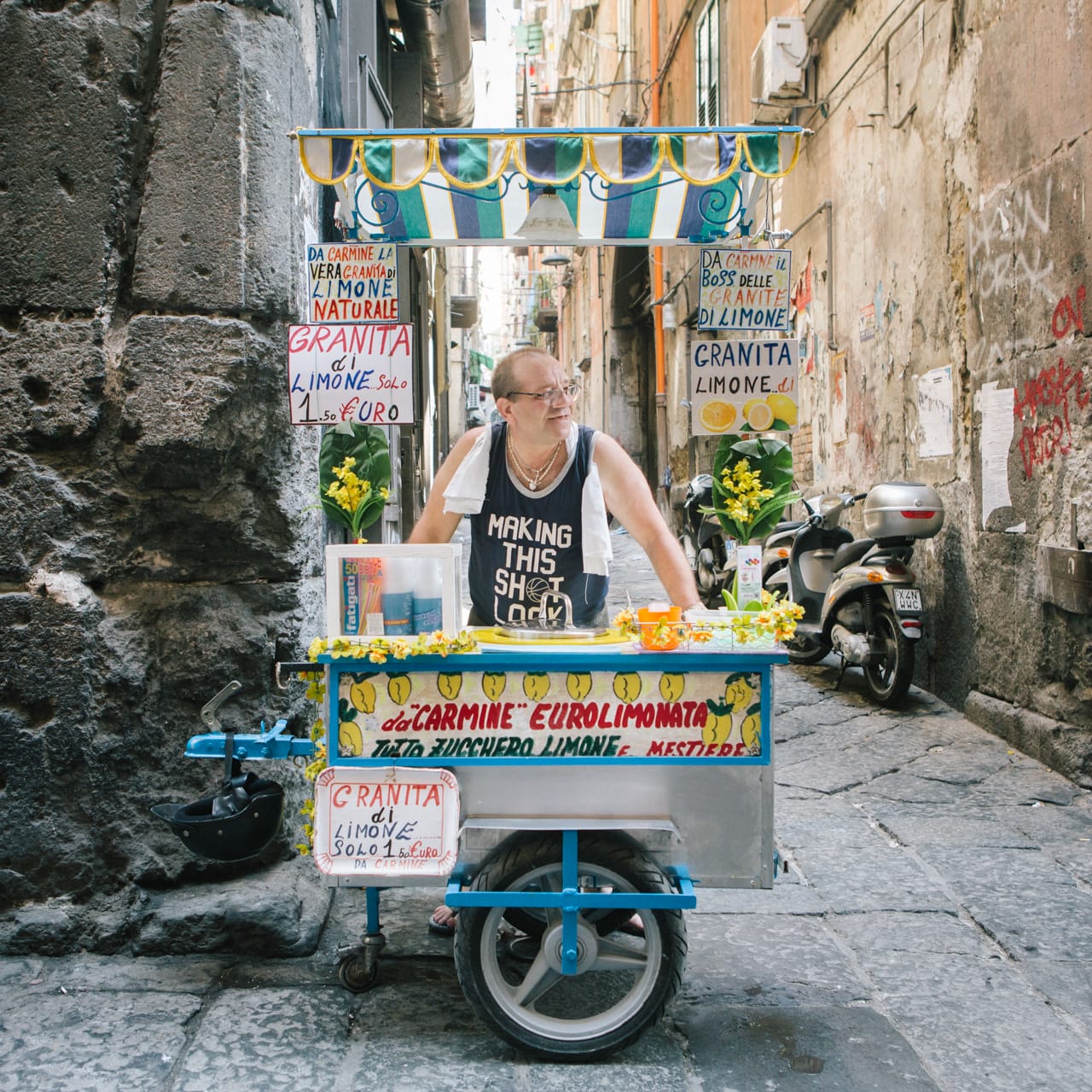 "Beyond anything I could have imagined… The weather was warm, the people were warm, the food was amazing and copious. An experience not to be missed, it will change your life!"
OVERVIEW
Nestled between Europe's most volatile volcano, Mount Vesuvius, and the sparkling blue waters of the Mediterranean, Naples is a city of vivid beauty and intense street life with a richly layered history topped off by its world famous cuisine. Home of the pizza, the world's oldest opera house, a street plan that dates back to the ancient Greeks and unique homegrown superstitious rituals, experiencing the city stimulates all six senses at once.
On this six day, five night culinary adventure in and around the city of Naples, we'll be exploring the cuisine and culture of this fascinating city, from the gold gilded to the rough and ready. We'll use the city's famous cooking as a window into daily life and culture, meeting artisans who keep the city fed and visiting producers of speciality products. On an excursion to a volcanic crater lake, we'll explore significant Roman ruins on the way to sample unique wines and fresh seafood. We'll explore hidden workshops tucked into the dark alleys of the city, where a cadre of old masters practice obsolete trades like umbrella repair and market sign painting. Along the way we will dive deep into the spiritual side of the city — attending a special Mass in which a miracle is believed to take place once a week and venturing into an underground ossuary where human bones are tended lovingly in a cult of the dead. We'll even visit a streetside savant who will interpret our dreams to help us choose a number to play in the lottery. And, of course, we will experience the singular miracle of Neapolitan pizza.
From street food to a lavish feast, piping-hot coffee to smooth aperitivos, folk songs to opera, hilltop farms to urban wilds, we'll engage in the greatest culinary and cultural experiences of Naples, meeting lively local Neapolitani for whom this is the only way to live.
March 9, 2017 Culinary Secrets of Backstreet Naples (4)
Quick bite: Join our food tour in Naples to taste the city's best bites, from the local […] Posted in Naples
May 29, 2020 First Bites (0)
Over the last three months, as the Covid-19 pandemic forced us indoors, the members of […] Posted in Naples
December 20, 2017 Best Bites 2017 (0)
In 2017, the Naples food scene took many steps forward by taking a step back: […] Posted in Naples
HIGHLIGHTS
Private kitchen, workshop and studio visits
We'll be welcomed into kitchens, workshops and studios of artisans, otherwise off-limits to the public.
Hands-on demonstrations and cooking lessons
We'll learn the secrets of Neapolitan cuisine from the masters, including a special pizza-making class.
Live performance
We will be treated to a private concert of Neapolitan folk music.
Religious ceremonies
We will attend a Catholic Mass of major local importance and visit other shrines.
Agricultural visit
We will visit vineyards and meet producers.
ITINERARY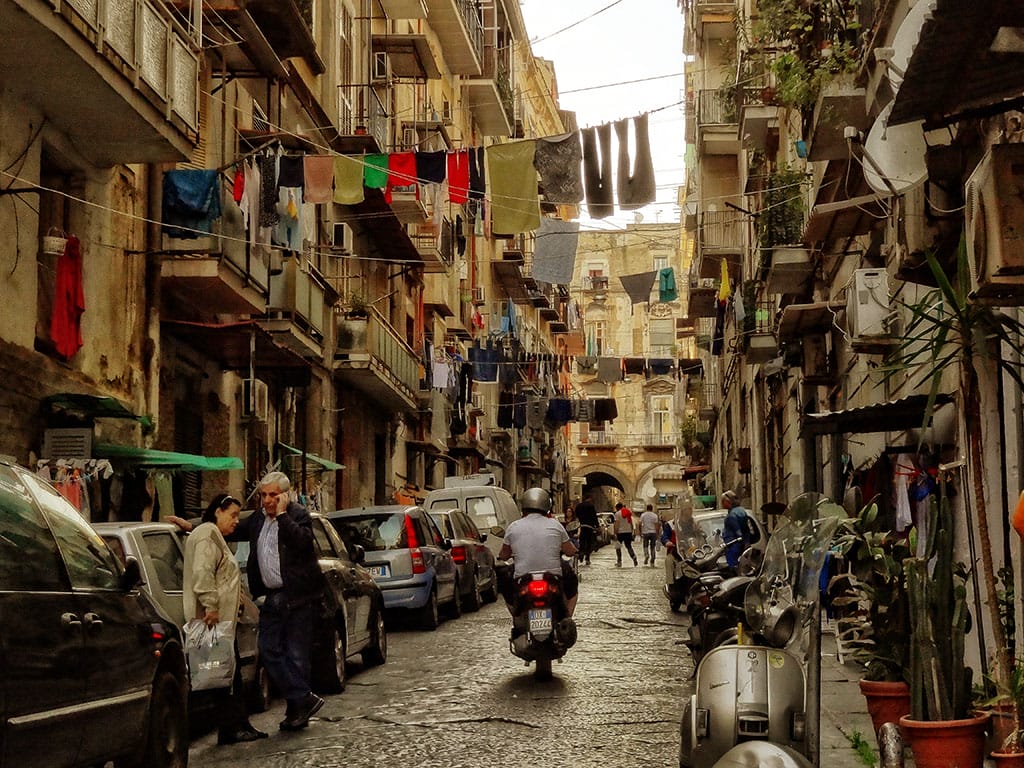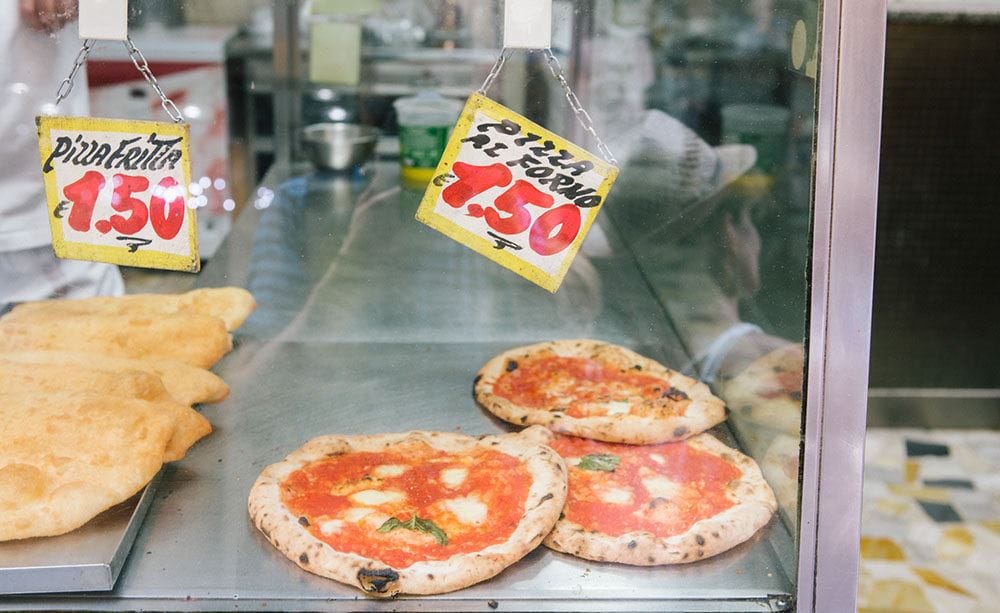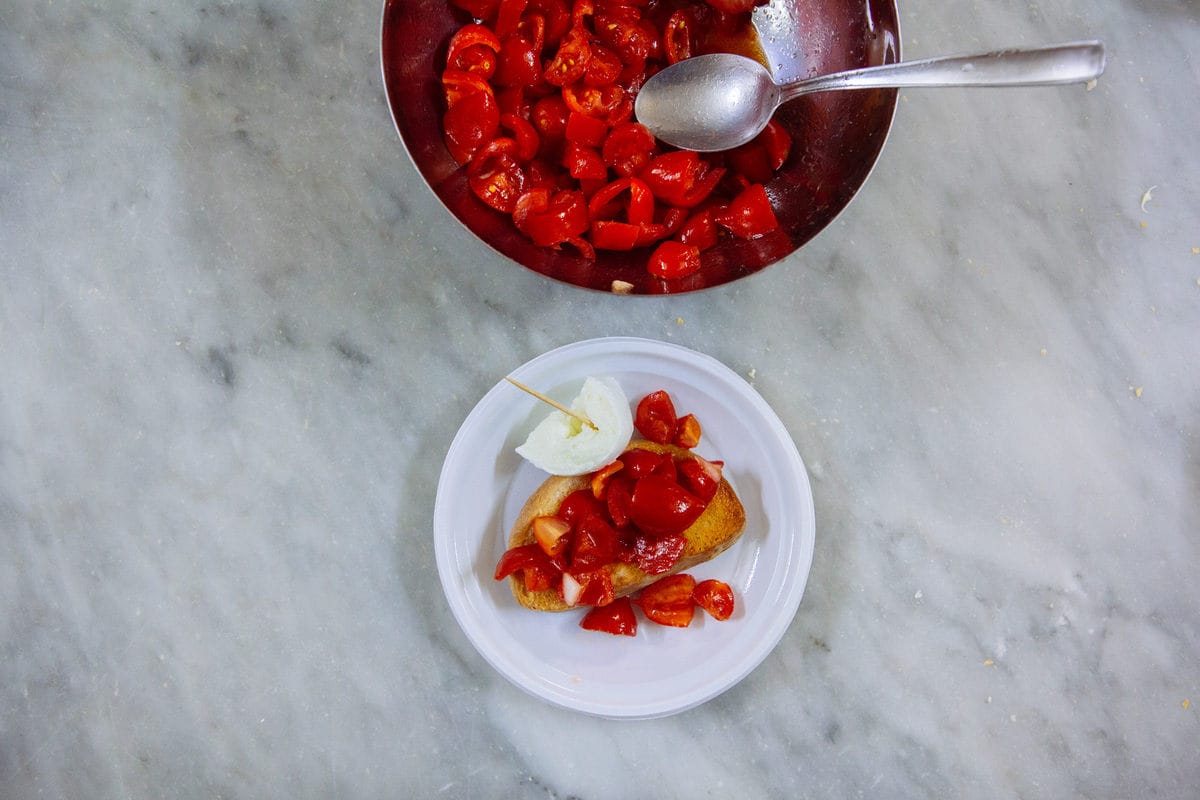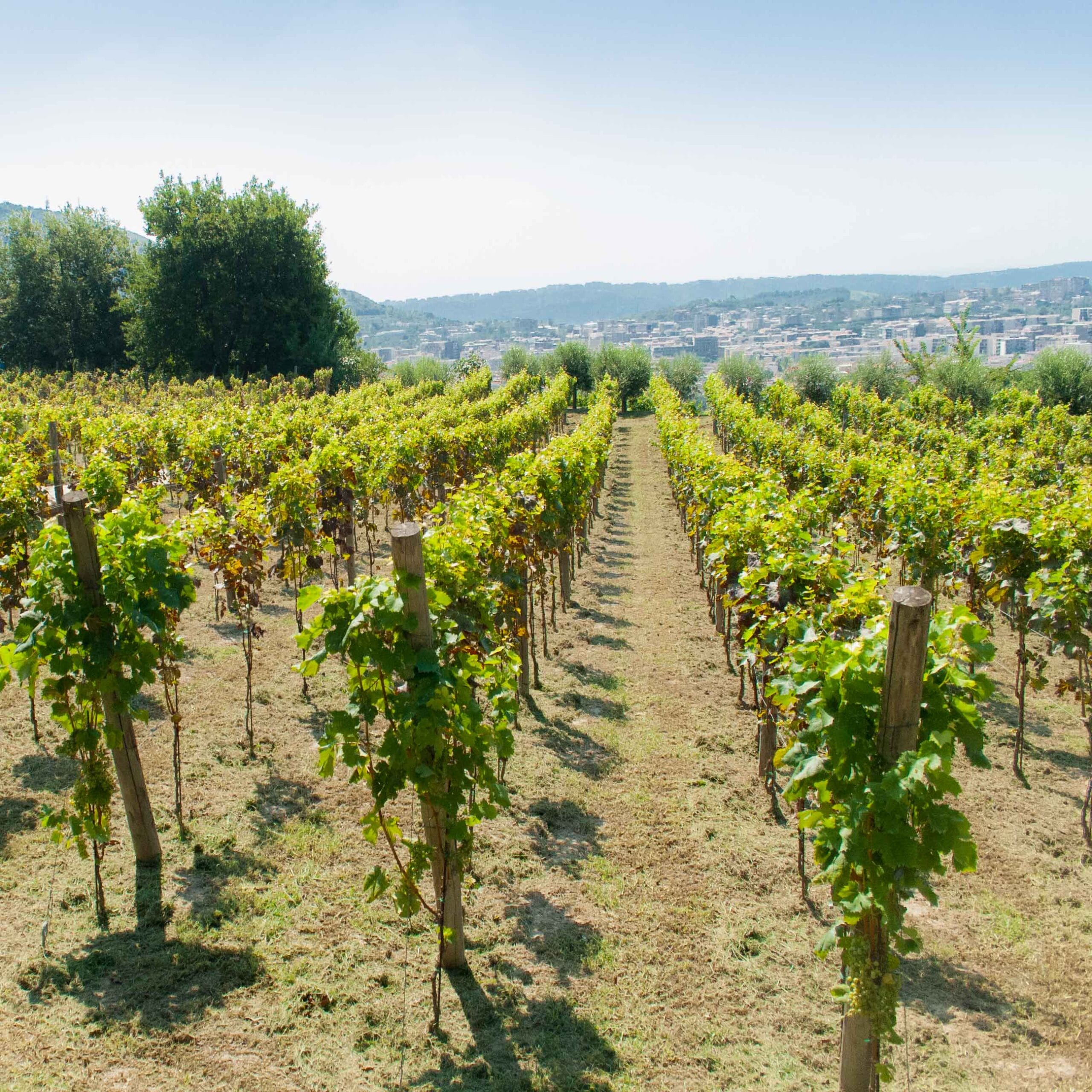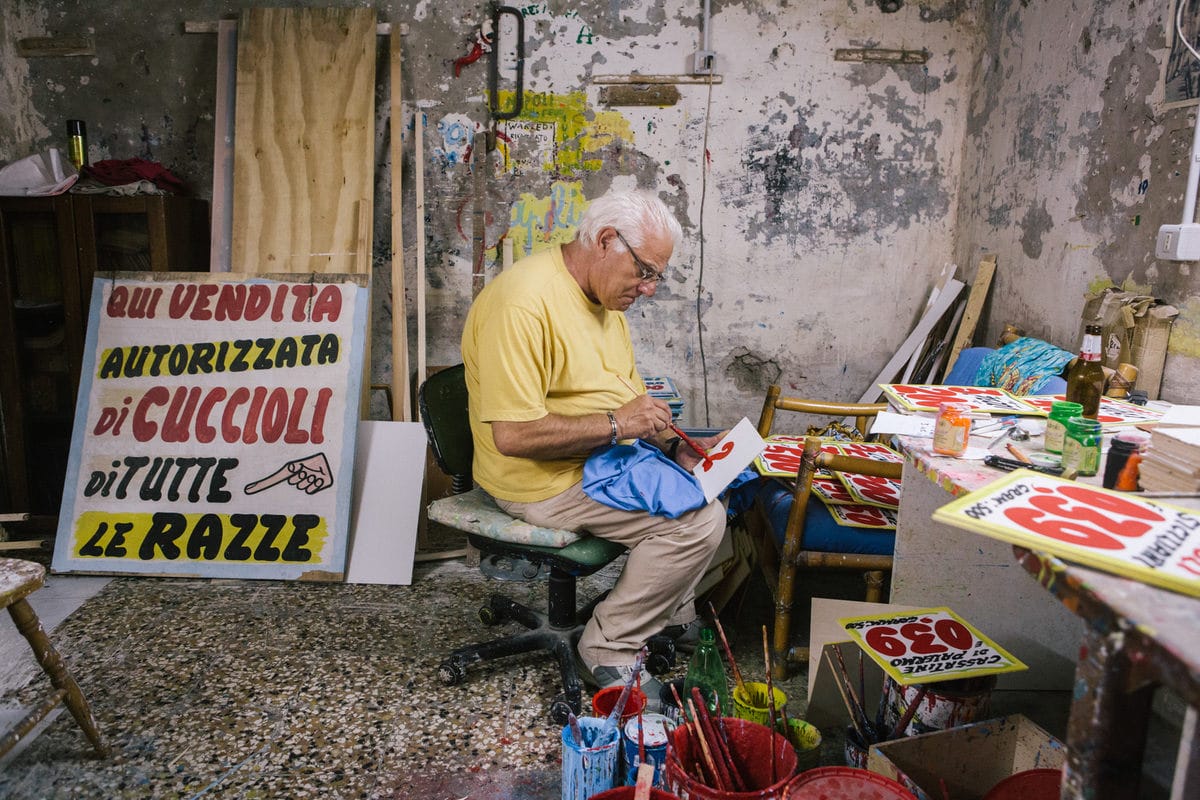 ADDITIONAL INFORMATION
Pricing and Accommodation:

The total cost of this trip is $2,575. For travelers wishing to have single accommodations during the trip, an additional $300 will be due at the time of the final payment. A $500 non-refundable deposit per traveler is required to secure space on the trip. The balance is due 90 days prior to the start of the trip.

Activity Level:

Travelers should feel comfortable walking three to five miles each day and remaining on their feet for long periods of time. Be prepared to roll up your sleeves and get hands-on during a couple cooking workshops.

Arrival and Departure:

You should plan to arrive by 3 p.m. on Day 1 and depart anytime on Day 6. We'll provide the option of booking additional nights at our Naples hotel before and/or after the tour, and are more than happy to provide suggestions for things to do and see in the city on your own.

Inclusions:

• Five nights of accommodation in a boutique hotel.

• Two talented local guides to accompany you throughout the trip.

• Five breakfasts, three lunches, and four dinners.

• All activities and events as mentioned in the itinerary.

• A hungry group of Culinary Backstreets travelers, excited to explore all that Naples has to offer!

Exclusions:

• Transportation and flights to and from Naples, including airport transfers.

• Additional meals and drinks outside of Culinary Backstreets offerings, including one lunch, one dinner, and some alcoholic beverages.

• If applicable, applying for an Italian visa (not required for U.S. citizens).

• Travel insurance (recommended).

Dietary Restrictions:

We encourage an adventurous palate! We try our best to accommodate dietary restrictions, though in most cases ingredients can't be substituted or omitted from particular dishes. Unfortunately, due to the Neapolitan palate, the itinerary isn't able to cater to gluten-free, dairy-free, or vegan diets. If you have a particular food allergy or intolerance, please contact us to find out if this is the right trip for you.

Notes on Itinerary:

Itineraries and daily schedules are subject to change. We expect to do everything listed in the itinerary, though the order may be rearranged based on weather or other local conditions.

COVID-19 Update

We have reinforced our commitment to safety with new guidelines to assure maximum safety of our guests on our trips in terms of social distancing and hygiene while maintaining the quality of the experience. For more details on our precautions, read here.

Our itineraries have been altered during this period of time to ensure the safety of our guests, guides and community. Our cancellation policy is extremely flexible to deal with changes in travel plans.
Testimonials
"Beyond anything I could have imagined… The weather was warm, the people were warm, the food was amazing and copious. An experience not to be missed, it will change your life!"
---