---
"A full-on foodie and cultural immersion."
OVERVIEW
We like to think of Oaxaca as the heartland of Mexican cooking. All those things that seems so classically and elementally Mexican – corn, chiles, moles, mezcal – can be traced back to the fertile area that surrounds this historic city. This is true about not just ingredients but cooking techniques as well. The use of smoke and fire to flavor food and of the comal – the large circular griddle that is essential for making tortillas – are all deeply connected with the Oaxaca region and its indigenous people. Oaxaca plays another important role: that of a place where many of Mexico's traditional ingredients and techniques are maintained and protected. Many of those doing that protecting are Oaxaca's "Cocineras Tradicionales," a loosely affiliated guild of female cooks that often come from the area's smaller villages and towns.
On this culinary adventure in Oaxaca, we'll get to meet several of these traditional cooks and taste their food, while also visiting local markets to get a deeper sense of the ingredients they use and the efforts being made to safeguard them. We'll also go beyond the kitchen, learning about Oaxaca's long tradition as an artistic center, even getting a chance to try our own hands at one of most famous local art forms. Of course, this being Oaxaca, we'll also spend a day taking a deep dive into the fascinating world of mezcal, the agave-based spirit that is an essential element of Oaxacan life and culture. We'll finish our trip with a hands-on lesson on making Oaxaca's most famous creations, mole – a dish that, much this Mexican region's rich culinary heritage itself, is the result of numerous ingredients being lovingly and carefully mixed together.
HIGHLIGHTS
Agricultural visits
We'll be tracing our way back to the source of the foods we're eating, investigating the farming and production systems that feed Oaxaca.
Hidden historic sites
Oaxaca has many obscure points of interest, and we'll be sure to explore this side of things.
Market tours
Take guided tours through bustling city markets to taste what's in season.
Hands-On Cooking Experience
Learn how to make classic Oaxacan mole from a local traditional cook.
ITINERARY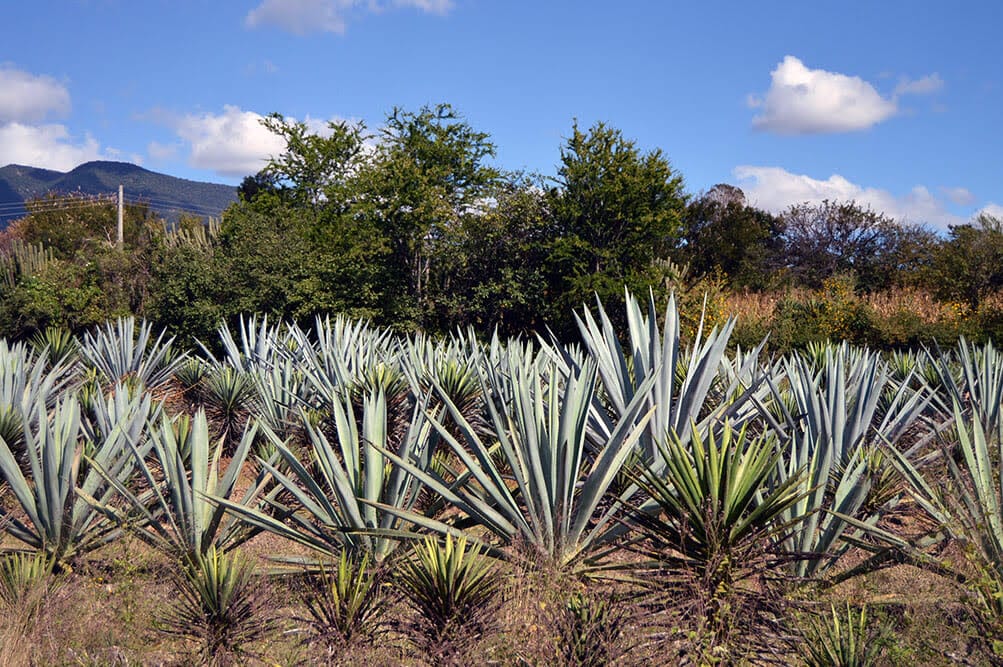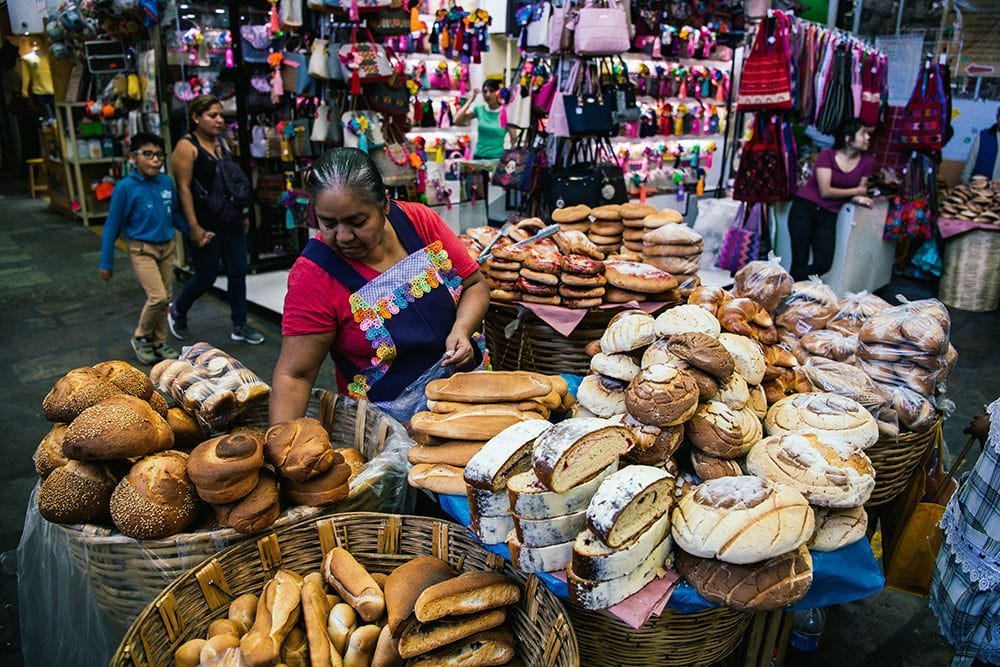 ADDITIONAL INFORMATION
Pricing and Accommodation

The total cost of this trip is $2,475. For travelers wishing to have single accommodations during the trip, an additional $425 will be due at the time of the final payment. A $500 non-refundable deposit per traveler is required to secure space on the trip. The balance is due 90 days prior to the start of the trip.

Activity Level

Travelers should be reasonably fit and feel comfortable walking 3 to 5 miles each day and remaining on their feet for long periods of time. Keep in mind that Oaxaca is a bustling and crowded place!

Arrival and Departure

For flights in and out of Oaxaca International Airport (Xoxocotlán International Airport), we suggest you arrive by 3 p.m. on Day 1 and depart anytime on Day 6. We are happy to book you extra nights at the group's hotel and provide suggestions for things to do and see in the city on your own.

Inclusions

• All accommodation throughout the trip in stylish, boutique hotels.
• Professional guides throughout the entire experience.
• All meals and drinks included in CB activities. A belt-popping experience.
• Admission to all proposed activities, locations, and events.
• Private coach for visits inside and outside the center city.
• A hungry group of Culinary Backstreets travelers, excited to explore all that Oaxaca has to offer!

Exclusions

• Transportation and flights to and from Oaxaca, including airport transfers.
• Additional meals and drinks outside of Culinary Backstreets offerings, including one lunch, one dinner, and some alcoholic beverages.
• If applicable, applying for a Mexican visa (not required for U.S. citizens).
• Travel insurance (recommended).

Dietary Restrictions

We encourage an adventurous palate! We try our best to accommodate dietary restrictions, though in most cases ingredients can't be substituted or omitted from particular dishes. If you have a particular food allergy or intolerance, please contact us to find out if this is the right trip for you.

Notes on Itinerary

Itineraries and daily schedules are subject to change. We expect to do everything listed in the itinerary, though the order may be rearranged based on weather or other local conditions.

COVID-19 Update

We have reinforced our commitment to safety with new guidelines to assure maximum safety of our guests on our trips in terms of social distancing and hygiene while maintaining the quality of the experience. For more details on our precautions, read here.

Our itineraries have been altered during this period of time to ensure the safety of our guests, guides and the local community.

You can read the full travel regulations by location for Mexico here. There are currently no travel restrictions in Mexico. Our cancellation policy is extremely flexible in order to deal with potential changes in travel plans.
Testimonials
"A full-on foodie and cultural immersion."
---
"Unexpected delights, a culinary class takes to the streets!"
---