Tokyo Time Machine: Handmade To High Tech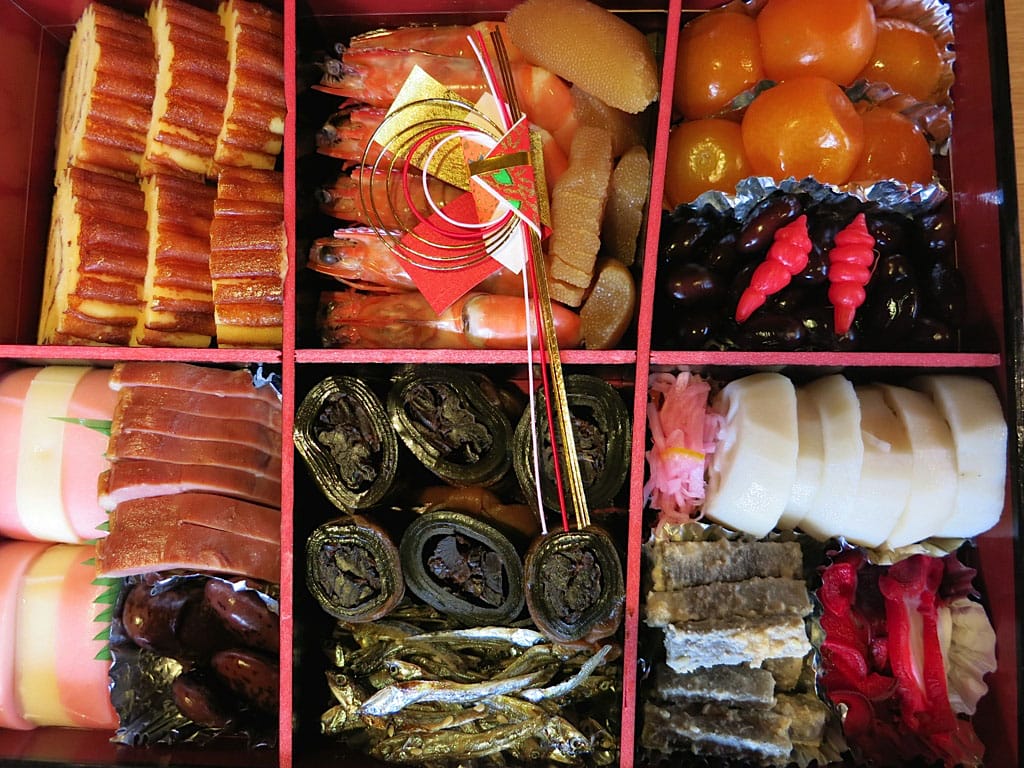 Quick bite: Our Tokyo walk will take us on a journey that serves as an edible survey of the city's culinary past, present and future.
In order to fully appreciate Tokyo and its deep food scene it's necessary to not only peek behind the curtain of yesterday, but also join the constant flow of people eating their way through the city of today and even tomorrow. Our Tokyo walk will allow us to do just that, taking us on a journey that serves as an edible survey of the city's culinary past, present and future.
Our walk begins at a depachika to experience one of Tokyo's incredible department store food halls where food pays tribute to both tradition and the newest in trends. We will explore the deep history of the depachika as we taste pickles, cakes and other goodies. In Shibuya, the epicenter of trendy Japan, we will taste some of the most highly regarded traditional sushi available, prepared right in front of us.
In order to fully appreciate Tokyo and its deep food scene it's necessary to not only peek behind the curtain of yesterday, but also join the constant flow of people eating their way through the city of today and even tomorrow.
To fully embrace the meaning of time in Tokyo we will board one of the city's train lines and head away from the center to Kichijoji, an outlying city that has successfully maintained its strong local identity, consistently voted by Tokyo-ites as one of their favorite places to live.
In Kichijoji we'll rub elbows with locals as they shop for daily needs along the shoten gai shopping street, tasting and learning about the basics of Japanese cuisine such as skewers of yakitori, artisanal senbei and a myriad of miso. We'll sample unusual food rarely served outside Japan such as sake infused with the fin of fugu, the famous puffer fish, plus expertly-crafted old standbys like tea and sweets. Our time in Kichijoji ends at one of the quickly disappearing traditional yokocho drinking alleys to sample sake or beer and traditional bar snacks at an izakaya, or Japanese gastropub, joining locals in a tradition that, though nostalgic, is as of-the-moment as it's ever been.
Fee includes everything consumed on the walk. Some special features:
| | | | |
| --- | --- | --- | --- |
| | Visits a residential neighborhood | | Children welcome |
| | Samples alcohol | | Samples fish and seafood |
| | Cannot accommodate a gluten-free diet | | Terrain fairly flat but not stroller – friendly |
| | Limited options for a vegetarian diet; cannot accommodate a vegan diet | | Pork is served but can be substituted |
FAQ
How are you dealing with COVID-19 risk on your walks?
We have reinforced our commitment to safety with new guidelines to assure maximum safety of our guests on our walks in terms of social distancing and hygiene while maintaining the quality of the experience. For more details on our precautions, read here.
Our routes have been altered during this period of time to ensure the safety of our guests, guides and community. Our cancellation policy is extremely flexible to deal with changes in travel plans.
What is included in the fee?
In addition to your Culinary Backstreets guide, all food consumed on the walk – almost a dozen different edible specialties – are included in the price.  A limited selection of alcohol is served on the walks and is included in the price.
Why is the Culinary Backstreets tour more expensive than some other walking tours?
Our approach is different than most tour companies. Each of our culinary walks is the outcome of considerable research. We work with academics in the field and our own team of experienced professionals – both guides and local journalists. Our ongoing publishing of articles, from restaurant reviews to features about the intersection of food and culture, constantly feeds new material into the culinary walks, so they evolve and constantly improve. Though costly, we believe that this is how to create the quality experiences we strive for.
We practice honest tourism  and would never accept a free lunch or any sort of commission. On the contrary, we are proud to know that the money spent during the culinary walk goes to support businesses that we believe in, helping to preserve the social and cultural fabric of the cities we love so dearly.
How does the payment process work?
Once you have made a reservation, we require the full $195 fee to be paid in order to complete the online booking. Our online booking system uses Stripe to process secure payments.
What is your cancellation policy?
100% will be refunded if given 1 week notice prior to walk and 50% will be refunded if given 72 hours notice or more.
Are your walks public or private? How many people are on them?
Our walks are 2-7 people and are open to the public. If you would like to do a private walk, we may be able to arrange one for an additional fee. Please contact us atwalks@culinarybackstreets.com for more information.
Can I get a discount if I join more than one walk?
Yes, we offer a 10% discount to those who join more than one walk. Please email us at walks@culinarybackstreets.comif you'd like to join multiple walks.
Are your walks suitable for people with food allergies?
This can vary based on a number of factors, including the food item in question. Please email us at walks@culinarybackstreets.com to discuss your situation before booking.  Nut and shellfish allergies have not been a problem in the past, however we cannot guarantee that the utensils and other cooking tools have not touched any of the food tour ingredients (this especially pertains to shellfish in the sushi locations). Please bring your epi pen or other meds to the tour if you choose to participate. Participants with shiso, seaweed or bell pepper allergies can join this walk.
Are your walks suitable for vegetarians, pescetarians and vegans?
Pescetarians are pretty safe to participate in the walk.  Many foods in Japan that appear to be vegetable based may be prepared with a dashi (stock), which contains traces of dried fish in the stock.  We will do our best to make substitutions for vegetarians but cannot guarantee that there wont be traces of dried fish in the stock.
Are your walks gluten-free?
We are not able to make substitutions for those with celiacs disease as soy sauce is very prevalent in our tour stops.
How physically demanding is the walk?
The walk is not very physically demanding. We take a couple of train rides but there are elevators if stairs are an issue.  Most of the walk is flat and pace is slow. Unfortunately the route is not stroller-friendly as our stops are too small for strollers, so carriers are always better.
Can children join the walks?
Of course! We offer a 50% discount to children ages 12 and under, and we do not charge for children under the ages 6 and under. Keep in mind the walk is a bit long (~6 hours) and the groups may be open to other guests.
Is the walk stroller friendly?
Tokyo is quite stroller friendly. Some areas are crowded, but Tokyo is an incredibly organized and orderly city and a stroller shouldn't create much of a problem.  Many of the places we go into might have tight spaces, so the stroller might need to stay outside or folded in a corner.
Can a participant who is pregnant join this walk?
There should be no issue on our Tokyo culinary walk, but please list clearly what you would like to refrain from in your diet – please be as specific as possible in the notes of your reservation as to what you do not want to eat as everyone has a different take on what they find acceptable and not. There are things like sake and raw fish which you would need to opt out of, but the walk leader will do their best to offer suitable alternatives.
Can you pick me up from my hotel? How will I return, once the tour is over?
Our tour prices don't include transportation to and from the tour. If you book a tour, you're responsible for arriving to the pre-arranged meeting spot on your own.  Once the tour is over, we will help you get an authorized, safe taxi to your hotel, or provide directions on public transportation, if you're interested in that.