Lisbon Wine Tasting for OIS
Culinary Backstreets Lisbon Wine Tasting for OIS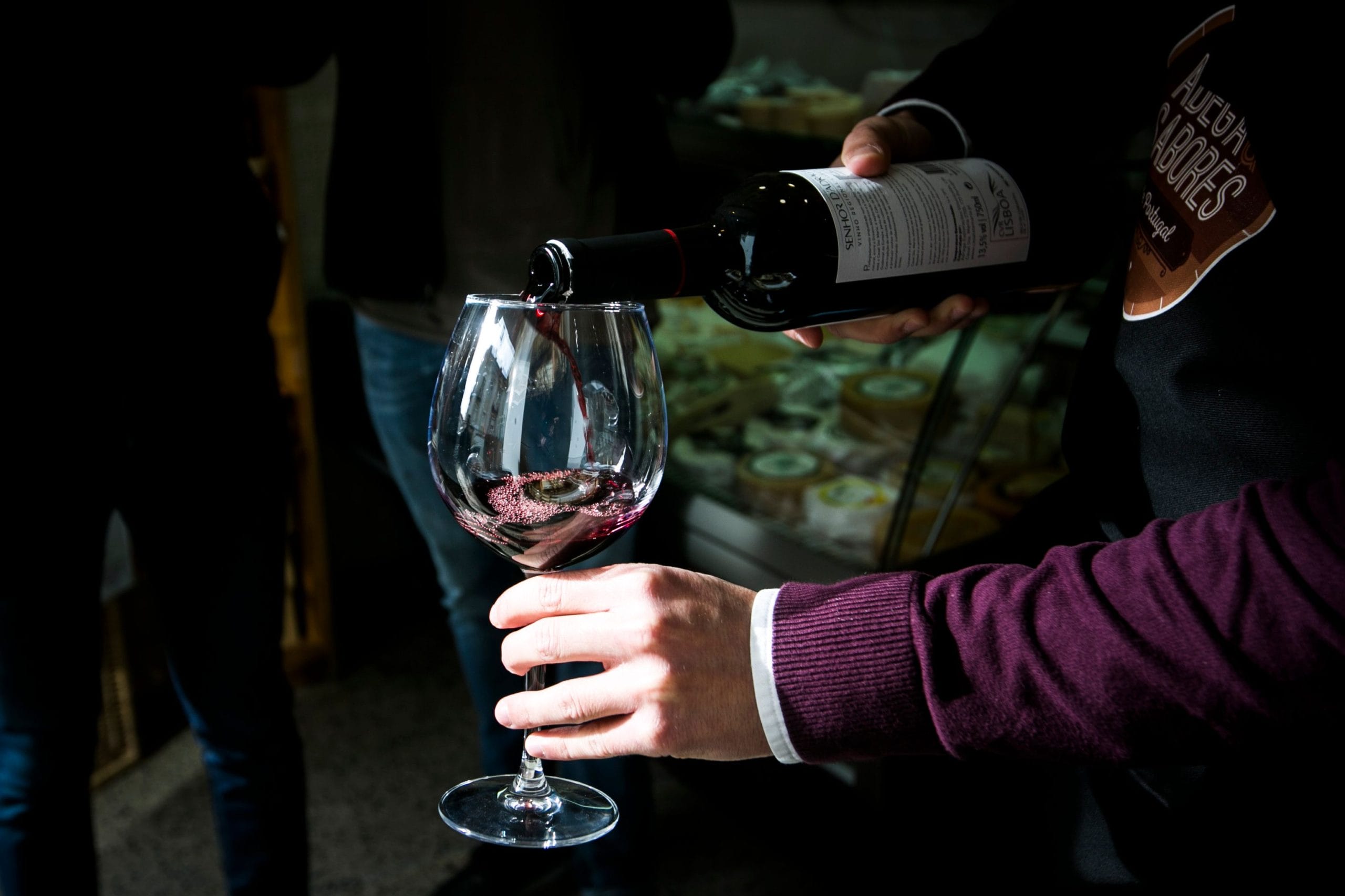 Quick bite: Join our Wine Club, to meet the winemakers, Tiago Teles and Antonio Marques da Cruz, and taste their wines paired with delicious snacks in an open-air setting that's both social and safe. This event is offered exclusively for the OIS community with limited space.
A quick survey of Lisbon's shops, restaurants, bars and markets reveals a deeply-rooted local wine culture with a mind-boggling array of choices. The Portuguese are some of the world's most prolific wine makers and drinkers; you could say wine is in the blood here. Beyond fizzy vinho verde, pitchers of nameless house wines at the neighborhood tasca and mass-produced bottles for export – all perfectly drinkable, mind you – lies a lesser-explored world of independent winemakers swimming against the flood of products made for the mass market. And behind each of these bottles is the unique story of a winemaker with a vision.
This is the world we will be exploring with our Lisbon Wine Club, with an enthusiasm for wine and food and an appreciation for those who make it, approaching the subject with curiosity and zero pretension. With each gathering, we will have the chance to meet a different independent winemaker in an informal small-group setting. As we work through a tasting of several wines accompanied by delicious food pairings, we'll get the deep backstory on the wine, the region it comes from and the winemaker, too.
By the end of this series of gatherings, you'll know your mourisco from your ramisco and you'll probably want to completely restock your home cellar. But, perhaps more importantly, you'll connect with the local producers that will make this possible.
The featured winemaker will be Tiago Teles and Antonio Marques da Cruz presenting the unusual wines they make together as a joint project.
*This small-group, private tasting series takes place in an open-air terrace, which allows for a healthy, safe and responsible activity.
May 25, 2021 Tati (0)
A decade ago Lisbon was a very different city, and the riverfront Cais do Sodré […] Posted in Lisbon
January 7, 2017 Culinary Backstreets Lisbon Wine Club (0)
Quick bite: Join our Lisbon wine club to meet local winemakers and taste their wines […] Posted in Lisbon
June 15, 2021 Os Goliardos (0)
The up-and-coming, terroir-obsessed wine distributor Os Goliardos is reached through a […] Posted in Lisbon
Fee includes everything consumed on the walk. Some special features:
DISABLE
FAQ

How are you dealing with COVID-19 risk on your walks?
We have reinforced our commitment to safety with new guidelines to assure maximum safety of our guests on our walks in terms of social distancing and hygiene while maintaining the quality of the experience. For more details on our precautions, read here. We are proud to have received the tourism stamp of clean & safe for our safety precautions.
Our routes have been altered during this period of time to ensure the safety of our guests, guides and community. Our cancellation policy is extremely flexible to deal with changes in travel plans.