Culinary Backstreets Athens Wine Club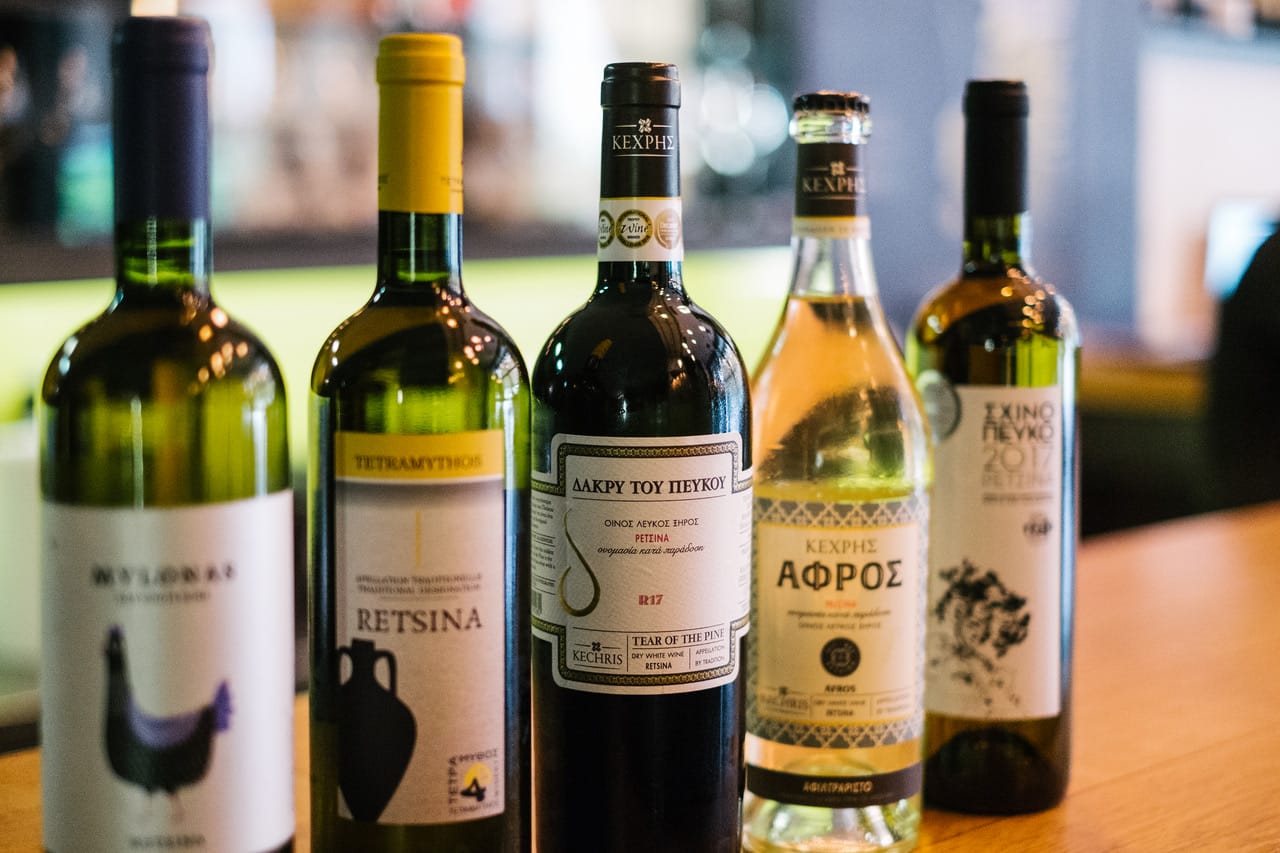 Quick Bite: Join our small group Athens Wine Club to meet local winemakers and taste their wines paired with delicious snacks in a well-ventilated setting that's both social and safe. 
Greek wine has been terribly misunderstood by the outside world for a long, long time. Until recently, Greece was often erroneously seen as the country bumpkin of European winemaking, the source of rustic, unrefined wines. But now the country is a rising star, the producer of unique bottles and home to exciting small wineries.
Certainly on the local level Athenians have always known how to make and appreciate their own wines. From the time when ancient Greeks lined amphora with resin to protect the wine during shipment, thus leading to the birth of retsina wine, to the more recent wave of natural winemakers exploring native grape varieties and minimal intervention, wine is chiseled into the story of Greece. These days, the Greek wine industry is in a state of metamorphosis, honoring local traditions while embracing global trends and techniques – and also receiving greater global recognition. As result, there's no better time to gather around a few bottles of Greek wine and see what spills out.
The Athens Wine Club is all about that – the gathering of enthusiastic people with independent winemakers to enjoy their unique product, learning about why each bottle is special and, most of all enjoying the social atmosphere that good wine brings forth. These regularly scheduled, open-air gatherings designed with current safety measure in mind, are as much about the wine itself as the culture of enjoying wine, something we can all appreciate without a deep, technical knowledge. Along the way we'll forge a bond with local winemakers, each other, and discover wines that deserve a spot in our home cellars.
The featured winemaker will be Dionisia Brintziki on September 17th.
*This small-group, private tasting series takes place in a safe and well-ventilated space which allows for a healthy, safe and responsible activity, with tables properly distanced.
**Please note that this activity is also available for private groups according to demand and scheduling possibility. Please email us if you are interested in this activity as a private group.
Fee includes everything consumed on the walk. Some special features:
DISABLE
FAQ

How are you dealing with COVID-19 risk on your walks?
We have reinforced our commitment to safety with new guidelines to assure maximum safety of our guests on our walks in terms of social distancing and hygiene while maintaining the quality of the experience. For more details on our precautions, read here. We are proud to have received the tourism stamp of clean & safe for our safety precautions.
Our routes have been altered during this period of time to ensure the safety of our guests, guides and community. Our cancellation policy is extremely flexible to deal with changes in travel plans.
What is included in the fee?  In addition to your Culinary Backstreets guide, 4 pours, 3-4 pairing snacks including cheese, charcuterie and water are included in the price.
How does the payment process work?  Once you have made a reservation, we require the full fee to be paid in order to complete the online booking. Our online booking system uses Stripe to process secure payments.
What is your cancellation policy?  100% will be refunded if given 1 week notice prior to the activity.
Are your walks suitable for people with food allergies?  This can vary based on a number of factors, including the food item in question. Please email us at walks@culinarybackstreets.com to discuss your situation before booking. In general, many Georgian dishes contain nuts, so a participant with a nut allergy might need to skip a few of the stops on our walk.