Cachupa by the Bowlful : a Cape Verdean Community Celebration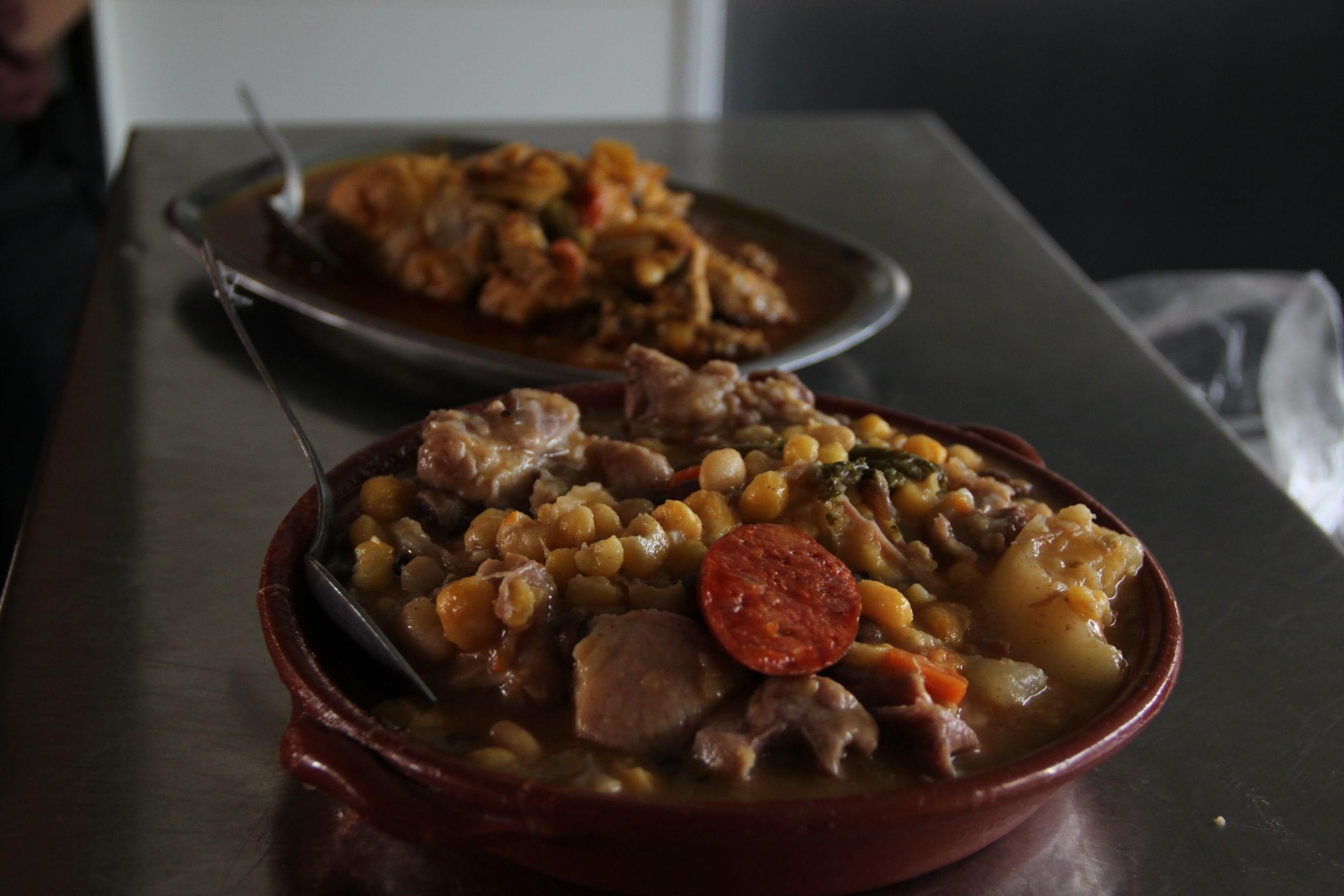 Join us for a deep dive into Cape Verdean life in Lisbon, including visits to urban farms, a feast of cachupa, demonstrations, artisanal grog, live music and more in support of a local neighborhood association.
The Cape Verdean community of Lisbon is vast and diverse, contributing much to the development of the city as we know it today. From the 1960's onward, Lisbon's outskirts swelled with informal neighborhoods, or favelas, as migration increased and housing was in short supply. In neighborhoods where communities from Cape Verde took root, rural agricultural traditions were practiced as a means of survival and also as a way to maintain a cultural connection to the homeland. Today, most of these communities have been relocated and the houses they built destroyed, but the heritage remains strong.
On this excursion, we will be welcomed into one of the few remaining favelas, located 30 minutes north of Lisbon in Loures. There, we will meet local leaders and activists to learn about how their community developed and how its existence remains under threat. We'll visit small urban farms where residents grow their own food and we'll meet some of the people working the land. We'll visit the home and still of an artisan making grog before gathering at the neighborhood association's patio for a traditional feast of cachupa, a rich stew that is the Cape Verdean national dish, cooked over an open fire.
Members of the community will perform Cape Verdean music and we won't leave without toasting our hosts with a taste of grog, artisanal Cape Verdean rum, wishing them success in the preservation of their diaspora culture in Lisbon.
This activity is produced in cooperation with the neighborhood association, AMRT, Associação para a Mudança e Representação Transcultural, and all proceeds directly support their activities. It is family-friendly.
Fee includes everything consumed on the walk. Some special features:
DISABLE
FAQ
How are you dealing with COVID-19 risk on your walks?


We have reinforced our commitment to safety with new guidelines to assure maximum safety of our guests on our walks in terms of social distancing and hygiene while maintaining the quality of the experience. For more details on our precautions, read here. We are proud to have received the tourism stamp of clean & safe for our safety precautions.
Our routes have been altered during this period of time to ensure the safety of our guests, guides and community. Our cancellation policy is extremely flexible to deal with changes in travel plans.

What is included in the fee?

– Transport to and from Talude, Loures
– Welcome refreshment/snack
– Full lunch of cachupa, cooked on an open fire (water will be available free of charge; soft drinks and beer for purchase)
– Sample of grog, Cape Verdean artisanal rum
– Guide from the community
– Live musical performance

Why is the Culinary Backstreets tour more expensive than some other walking tours?

Our approach is different than most tour companies. Each of our culinary walks is the outcome of considerable research. We work with academics in the field and our own team of experienced professionals – both guides and local journalists. Our ongoing publishing of articles, from restaurant reviews to features about the intersection of food and culture, constantly feeds new material into the culinary walks, so they evolve and constantly improve. Though costly, we believe that this is how to create the quality experiences we strive for. We practice honest tourism and would never accept a free lunch or any sort of commission. On the contrary, we are proud to know that the money spent during the culinary walk goes to support businesses that we believe in, helping to preserve the social and cultural fabric of the cities we love so dearly.

How does the payment process work?

Once you have made a reservation, we require the full fee to be paid in order to complete the online booking. Your card will not be charged until the booking is accepted. Our online booking system uses Stripe to process secure payments.

Can children join the walks?

Of course! We offer a 50% discount to children ages 12 and under, and we do not charge for children under the ages 6 and under.
Book this walk
EUR €35/adult
EUR €15/for
children under 12